Free Material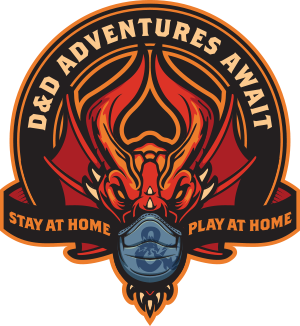 Over the past few weeks, we have been monitoring the spread of COVID-19 and closely following the situation and adjusting as recommended by local governments. That means Wizards of the Coast is working from home as we continue to craft new D&D stories and supplements for our fans. Some D&D streaming programming will be disrupted during this time, including introductions of new series, but we're working hard on that front to provide as much entertainment as possible.
We believe the social connection playing games, including D&D, can continue to be helpful for those of us who feel isolated or alone in our homes in order to stay safe from transmission. As social distancing impacts our ability to get together in person, we wanted to offer resources and advice for more remote play.

As an added resource for gamers, the D&D team is pleased to offer the following material as free adventures and resources for use in your games—whether you're playing in a kitchen table campaign, you're an active participant in the D&D Adventurers League, or are simply interested in learning more about Dungeons & Dragons and trying it out for yourself.
In addition, with schools closed around the world, many parents and caregivers are at home with their kids, including many in the D&D community. If you are in need of fun & educational material to share and/or play with your kids, you can check back here for D&D materials to help during this time. And if you (or someone you know) is a younger gamer, we're also releasing resources to make it even easier to get into D&D.
D&D Celebration 2020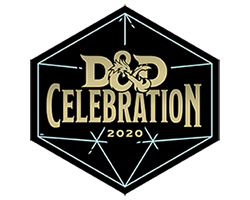 Adventurers League Resources

Play at Home Resources
Recent Content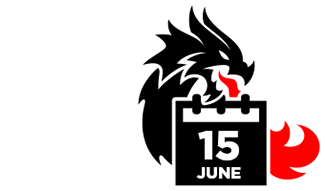 Monday: June 15, 2020

For Everyone:
The Wild Sheep Chase: A free, single-session adventure by Winghorn Press/Richard Jansen-Parkes.

Adventure, danger and a decent dose of downright weirdness erupt when the party's attempt to grab a rare afternoon of downtime is interrupted by a frantic sheep equipped with a Scroll of Speak to Animals. Soon they are dragged into a magical grudge match that will test their strength, courage and willingness to endure extremely baa'd puns.
First Blush: A pay-what-you-want, 1-on-1 adventure by Jonathan Ball and Beth Ball.

Start your own duet campaign! Teleport your way out of the confines of a castle to an ancient mountainside cavern with a secret waiting just for you...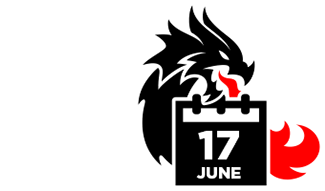 Wednesday: June 17, 2020

For Everyone:
The Secrets of Skyhorn Lighthouse: A free adventure for level 5, by Kelsey Dionne.

Rumors of a rampaging sea monster have ground shipping traffic to a halt in the harbor. The characters discover that the Jade Lion has gone missing near Skyhorn Lighthouse and learn they must brave the open seas and cutthroat enemies in order to save the crew from a murky fate!
A Night of Masks and Monsters: A free adventure for level 3, by Ashley Warren.

When a strange, hybrid creature—half bird, half man—is found brutally murdered in Ibrido's city square, tattooed with the Marquis's signature symbol of two masks, rumors have begun to spread throughout Ibrido that something more sinister may be occurring. Did a Marquis di Maschera party simply get out of hand, or does a real danger threaten the inhabitants of Ibrido?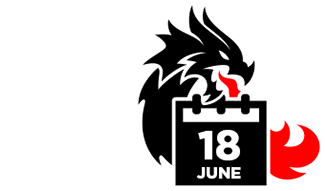 Thursday: June 18, 2020

For Everyone:
A Chance Encounter: A pay-what-you-want adventure for level 1, by Kristjan Matthiasson.

A classic adventure designed for a group of 3-4 characters of level 1—and the first adventure in a miniseries!
The Executioner's Daughter: A pay-what-you-want solo adventure, by Ashley Warren.

Soldra is a beautiful, ancient city, flanked by sea and mountain and lit by the sun as if blessed by the gods themselves. But its beauty comes with a price. After a tumultuous history fighting dragons that attacked and looted the city, the superstitious citizens of Soldra make an annual offering to appease the dragon god, Bahamut. Only, this year's sacrificial ceremony does not go as planned…