Expanding Dungeons & Dragons
Ray Winninger, Executive Producer – D&D TRPG Studio
June 10th, 2021
Our vision for Dungeons & Dragons as a global brand
In North America, Dungeons & Dragons is more popular than ever, having racked up seven years of continuous growth since the launch of the game's fifth edition in 2014. It's now time to duplicate this success outside of North America, creating a truly global D&D community and getting us considerably closer to making the world's greatest roleplaying game available to everyone across the globe. Today it is my pleasure to give you some of the first details of what we're doing to make that happen.
Earlier this year, Wizards of the Coast resumed direct control over localized versions of D&D in French, Italian, German, and Spanish, and started planning new releases for these languages. Other languages may be added later. We're now making the final preparations to launch our own translated D&D products for the first time.
To make D&D as successful in other languages as it is in English, we're making a significant, long-term investment. Steps we're taking include:
Hiring dedicated team members to work on these products
Investigating new printing and production vendors outside the US and China
Undertaking extensive translation reviews and updates of existing content
Commencing new translation work on multiple titles
Collaborating with our local market teams in Europe and Latin America to get these products into the hands of fans, old and new
So, what should you expect?
This September we'll launch our first products—the three core rulebooks, and the Essentials Kit—in four new languages. Then, beginning next year, we'll kick off a roughly quarterly cycle of new releases, bringing our latest and greatest titles to a truly international audience, many for the very first time. When possible, we'll align release dates across all four languages, making it easy to know when the next D&D release is coming.
We are thrilled to make our beloved game accessible to more people around the world than ever before. Bienvenue, Willkommen, Bienvenidos, Benvenuti!
Now I'll hand over to Dan from our European team, who can give you some of the specifics of the launch plan.
---
Dan Barrett, Senior Brand Manager EMEA – D&D
---
Localised D&D products, coming September 2021
We're excited to continue the strong growth of D&D in Europe by adding four more languages in September: French, German, Italian, and Spanish. All Spanish-language products will also be coming to Latin America, around one month later.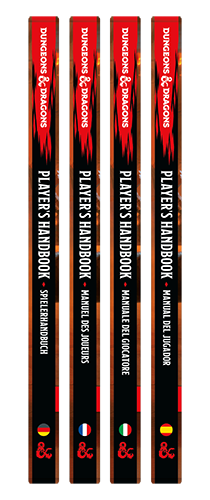 Before announcing release dates, there are four important things you need to know about these language additions:
PRICE: We recognise that $49.95 does not equal 50 Euros! Accordingly, we are realigning to €39.99 for our standard hardcover books in France, Germany, Italy, and Spain.

UPDATES: While some products have been available before, all have been updated with the latest errata additions from the English source books, typo corrections, and translation revisions. Books now also feature a flag on the spine for easy language identification.

EASIER TO FIND: Both online and in physical retail, we're working hard to bring D&D to more stores than ever before.

EASIER TO LEARN MORE: We're creating new resources to help fans learn more about D&D and connect with one another, in their own language. This includes:

Social Media – TODAY we launch our new localised presence on Facebook and Twitter for you to get the latest news and gather with other D&D fans.
Website – Later this summer, we will launch localised pages on our official website.
Video – We'll be working to create and promote VOD and streaming content that will inform and entertain fans, new and old.
2021 Localised D&D Products – European Release Dates
September 24th: ESSENTIALS KIT – Available for first time outside of English, everything you need to start playing D&D for the first time – €19.99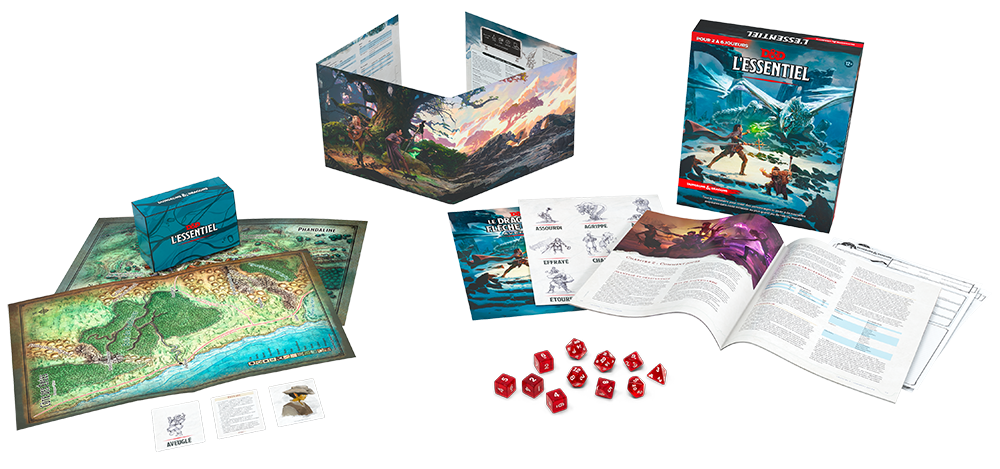 September 24th: PLAYER'S HANDBOOK, DUNGEON MASTER'S GUIDE, MONSTER MANUAL – New and updated printings of our Core Rulebooks – €39.99 each.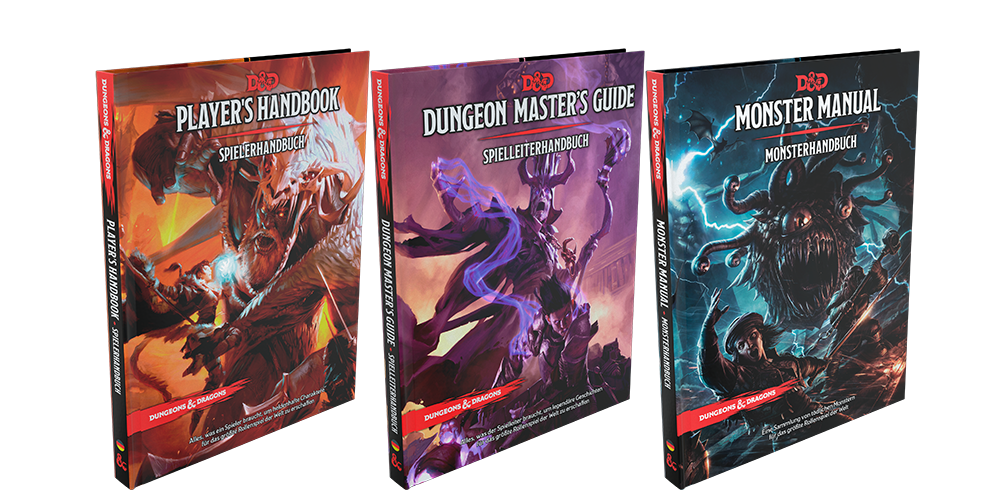 October 19th: CORE RULEBOOKS GIFT SET – Available for first time outside of English, this premium collection of our Core rulebooks features foil book covers, and a DM screen with brand new art (same as the English Dungeon Kit), all presented in a beautiful slipcase – €129.99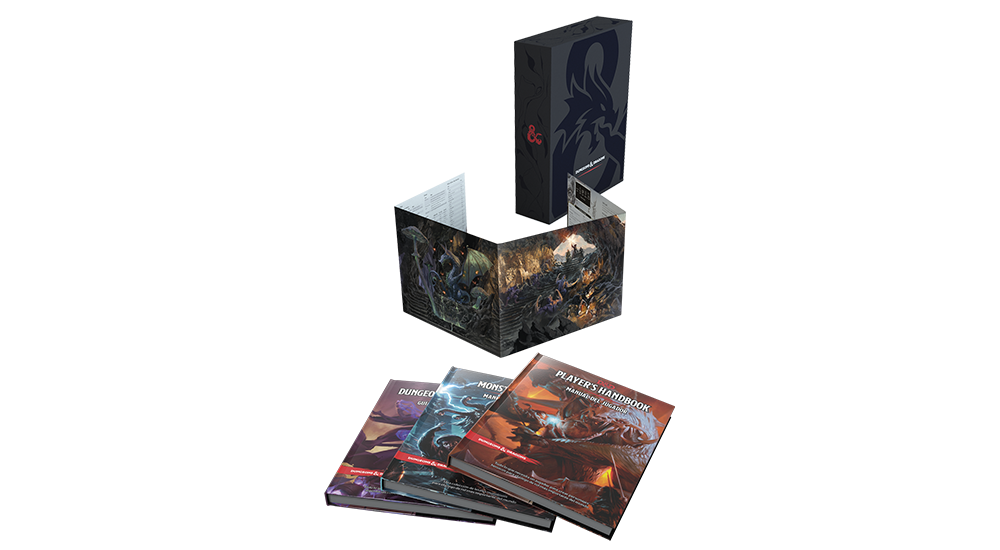 Preorders for these products will open soon. We also have one more product brewing up later this year, but we're not ready to reveal that just yet. Follow our new localised social media channels to be the first to hear about it, and all future news relating to Dungeons & Dragons in your language!