To our D&D Community: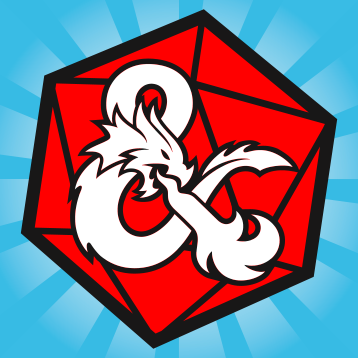 When playing Dungeons & Dragons, it's not uncommon to finish up a campaign with your characters saving the world or rescuing innocents. It seems many adventures you watch on twitch.tv/dnd have some variation of that theme set in a fantasy world… but fans can have a strong, positive impact in this world, too.
Extra Life is a charity organization D&D has been happy to be involved with since 2013, where gamers stream themselves playing together with the express purpose of driving donations to the Children's Hospitals Network.
For 2018, we're expanding our livestreaming and other efforts and encouraging fans to help drive even more donations.
How to Join Us
If you want to raise money for kids this year by creating your own individual or sub team page, it's easy! The Extra Life site will guide you through the steps of registering, and you'll be automatically added to the Dungeons & Dragons Extra Life Team. All donations that you and your sub team raises will help us reach our goal!
How to Donate Directly
You can also contribute at any time toward the effort. To help out, please consider donating directly to the D&D Team/Captain. You can also donate to any of the DMs and groups within the D&D Team.
The D&D Team will also be streaming games on the official Extra Life Game Day, Saturday November 3rd. In addition, look for participating streams to take place all week, culminating at Game Hole Con 2018. A full schedule and game details to follow, but please consider donating to any of the games taking place:
EXTRA LIFE GAME DAY
Look for these games to be livestreamed during the official Extra Life Game Day:
Sat, Nov 3rd: 11AM-1PM PDT
D20 Dames Game
DM: Kat Kruger; Players: Brittni Leigh Liyanage, Meris Mullaley, Jen Vaughn
Sat, Nov 3rd: 1:30PM-3:30PM PDT
Adam Lee's Game
DM: Adam Lee; Players: Bart Carroll, Ari Levitch, Shelly Mazzanoble, Emi Tanji, Shawn Wood
Sat, Nov 3rd: 4PM-7PM PDT
Chris Lindsay's Game
DM: Chris Lindsay; Players: Bill Benham, Satine Phoenix, Will Straley, Todd Kenreck, Travis Woodall
---
Additional Groups/Participants
Fri, Nov 2nd: 11AM-12PM PT
Spoilers & Swag
Hosts: Nathan Stewart
Sat, Nov 3rd: 10AM PT-Sun, Nov 4th 10AM PT
25th Hour Events Mad Mage Marathon
Organizer: Zombie Joe
Sun, Nov 4th: 5:30-8PM PT
North by North Quest
DM: David Alvord; Players: Tiffany Alvord, Joe Frankovitch, Elizabeth Goodgame, Adam Jones, Leigh Shull, Chelsea "Little Red Dot" Steverson
Mon, Nov 5th: 2-4PM PDT
Adventure, They Wrote
DM: Fletcher Helle; Players: Talia Armato-Helle, Brad Berthiaume, Robert Hawkey, Kat Kruger, Jason Megatron Burrows, Chris Tulach
Mon, Nov 5th: 7-9:30PM PT
Dark & Dicey
DM: Kaiji Tang; Players: Anna Brisbin, Zach Callison, Hunter Hughes, Nathan Sharp
Tue, Nov 6th: 2-3PM PDT
Dungeons & Doodles
Host: Bart Carroll, Stan!
Wed, Nov 7th: 2-4PM PDT
Clerical Error
DM: Lauren Urban; Players: Demitrios Feredimos, Trick (Patrick) Jarrett, Meris Mullaley, Michelle Sutterfield, Greg Tito
Thu, Nov 8th: 11AM-1PM PDT
Learn By Play
DM: Will Jones; Players: Laughlovelindy, Mythematic, Sydney Shields, Gregory Stangel, Jay Tallsquall
---
GAMEHOLE CON
Taking place in Madison WI Nov 8-11, Gamehole Con will be running a great number of events in support of Extra Life! These include the following games livestreamed on the D&D channel:
Fri, Nov 9th: 8AM-12PM PT
Dungeon of Doom with Stefan Pokorny
DM: Stefan Pokorny
Fri, Nov 9th: 1-5PM PT
Maze Arcana's Inkwell Live: Tip of the Quill
DM: Ruty Rutenberg; Players: Adam Bradford, Todd Kenreck, Eric Lang, Chris Lindsay, Satine Phoenix, Patrick Rothfuss
Fri, Nov 9th: 6-10PM PT
Mike Mearls' Livestream Game
DM: Mike Mearls; Players: Lysa Chen, Pat Kilbane, John Kovalic, Rob Weiland, Monica Valentinelli
Sat, Nov 10th: 8AM-12PM PT
Saving Throw Show Livestream Game
DM: Bill Cavalier; Players: Gaurav Gulati, Amy Vorpahl, Dom Zook
Sat, Nov 10th: 1-5PM PT
Adventurers League Admins Livestream Game
DM: Alan Patrick; Players: Bill Benham, Lysa Chen, Claire Hoffman, Greg Marks, Travis Woodall
Sat, Nov 10th: 6-10PM PT
Chris Perkins' Livestream Game
DM: Chris Perkins; Players: Peter Brett, Gaurav Gulati, Patrick Rothfuss, Elisa Teague, Amy Vorpal
---
Additional Participants
FURTHER RESOURCES
D&D Extra Life Apparel: Available via Custom Ink, your choice of shirts and hoodies, with multiple designs.
DMs Guild: Look for the following material on the DMs Guild, with all Wizards of the Coast proceeds donated to Extra Life:
Watch on Twitch:
---