June 18-20, 2020
Help a Good Cause at the Most Star-Studded D&D Event Ever!

People all over the world continue to stay safe by staying home, but that doesn't mean the adventuring has to stop. Dungeons & Dragons provides a unique opportunity to adventure with friends without leaving your front door. Help celebrate that spirit of togetherness this year at D&D Live 2020: Roll w/ Advantage.

We're bringing D&D's brightest stars to this virtual table to preview the latest D&D storyline with live gaming sessions, all while raising money for Red Nose Day to help children affected by the COVID-19 outbreak.

Watch live as big personalities play elves, wizards, and fighters and embark on epic quests!

Funny people like Thomas Middleditch, Brian Posehn, and Kevin Sussman will work together to solve problems or, more likely, cause some hilarious new ones.
WWE Superstars Alexa Bliss, Tyler Breeze, Dio Maddin, Ember Moon, and Xavier Woods will contend with the beefcake destroyer Jeremy Crawford, a.k.a. Principal Rules Designer for D&D.
Deborah Ann Woll will lead a group of actors—including Amy Acker, Janina Gavankar, and Matthew Lillard, and Sam Richardson—in improvising a way to help people in a fantasy world not that different from ours.
And principal D&D writer Chris Perkins takes players new to D&D—including Felicia Day, Brett Gelman, David Harbour, Brandon Routh, Maitreyi Ramakrishnan, and Martin Starr—through adventures sure to de-mystify the hobby for all who tune in.
We've also partnered with Red Nose Day to create event apparel and a special adventure—with all funds raised going directly to the Red Nose Day Fund/Comic Relief US. Plus, you can donate directly at Tiltify.

Thank you for participating in D&D Live 2020: Roll with Advantage! We hope you enjoyed the event and the reveal of Icewind Dale: Rime of the Frostmaiden, the new storyline debuting this September.

This was our first-ever virtual event for Dungeons & Dragons, and we'd love to hear from you. Let us know what we did right and what we need to improve. Your voice helps shape our future events through the following survey.

If you want to give us more feedback or participate in discussions, we've just launched an official D&D Discord server. Come join us!

Once again, thank you for attending and being part of our community. It means a lot to us that you joined us this weekend to celebrate our shared love of Dungeons & Dragons. Hope to see you again soon!

Sincerely,
Wizards of the Coast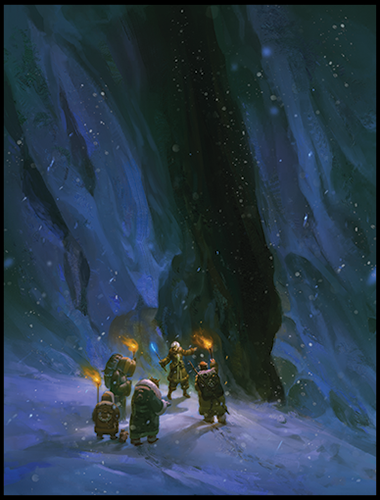 Watch D&D Live 2020 at Home
As social distancing impacts our ability to get together in person, we wanted to offer opportunities and resources for remote participation via our D&D Live Event Portal. The virtual side of D&D Live 2020 allows anyone to take part during the event from their own home. So gather your party together online for a long weekend of excitement, news, and play!
Fans of D&D will learn all about the new storyline as well as accompanying new products—plus, by donating a small amount to Red Nose Day (of $10 or more), fans will be able to register through the D&D Live Event Portal. Once registered, fans will gain access to advance registration for future D&D sessions (when available), with D&D Adventurers League offering four new short adventures everyone can enjoy. Fans will also be able to choose the character best suited to help the region through Reality RP, a mashup of fantasy storytelling, community engagement, and reality television!
Register to Play Online
Register to play at D&D Live 2020 in the Yawning Portal which you can reach through our D&D Live Event Portal. To make space for as many fans to play as possible, please RSVP for only one table per day. If you RSVP for multiple tables in a day, you will be removed from all tables except the earliest one. If you get a message indicating 'Registration is Currently Closed' that table is full, and please select another to register for.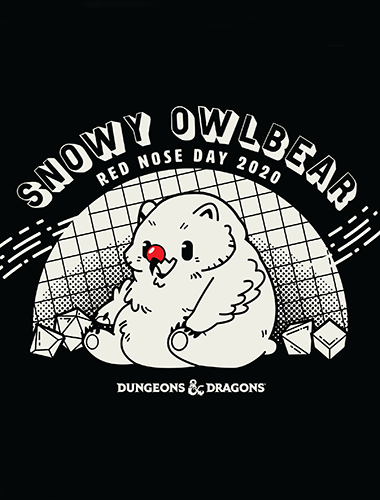 Event Apparel
As part of D&D Live 2020, we've partnered with Red Nose Day to create event apparel and a special adventure—with all funds raised going directly to the Red Nose Day Fund/Comic Relief US.
We believe sparking change for good can—and should—be fun! Hasbro/Wizards of the Coast will donate net profits from the sale of this apparel to Red Nose Day, a fundraising campaign on a mission to keep children in the US and all around the world safe, healthy, and educated. Red Nose Day uses the power of entertainment to drive positive change and wants everyone to feel empowered to give back, even if it's through buying a t-shirt or a hoodie. These small but meaningful acts add up to a big difference for those children who need it the most.
Red Nose Day supports programs that address both the immediate needs of children in poverty while fostering long-term change. Funds raised are split 50/50 between the United States and some of the poorest communities around the world. Red Nose Day ensures your donations go where the need is the greatest. Food. Medicine. Shelter. And most importantly, to give hope.
To date, Red Nose Day donations have positively impacted over 25 million children living in poverty to help change their stories for good. We hope you can help join us in supporting the cause!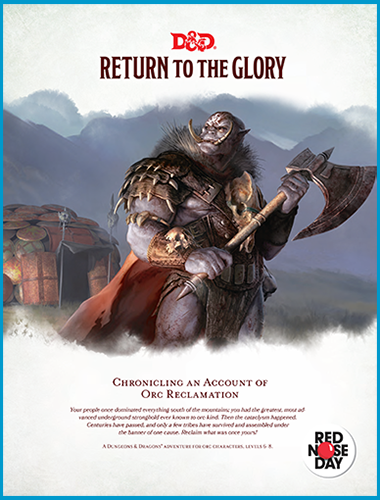 Special Adventure
As added support for Red Nose Day, we've created the following adventure—available now via the DMs Guild—with all Wizards of the Coast proceeds going directly to the Red Nose Day Fund/Comic Relief US.
Return to the Glory is an adventure designed for orc characters, levels 6-8. Your people once dominated everything south of the mountains; you had the greatest, most advanced underground stronghold ever known to orc-kind. Then the cataclysm happened. Centuries have passed, and only a few tribes have survived and assembled under the banner of one cause. Reclaim what was once yours!
Red Nose Day in the United States is a program of Comic Relief US, a 501(c)(3) nonprofit organization.