September 18-20, 2020
Gather your party and join the adventure at D&D Celebration 2020, an online gaming event open to fans all over the world!
Celebrate the release of Icewind Dale: Rime of the Frostmaiden with a weekend of Icewind Dale–themed virtual play sessions and help us create the biggest virtual tabletop roleplaying game event ever! Fans will also get the chance to preview some content from Tasha's Cauldron of Everything, the forthcoming book featuring massive rules options, subclasses, and more for the fifth edition of Dungeons & Dragons. Watch featured play sessions with D&D luminaries and learn something new with a slate of panels led by the D&D design team and community.
Get online, take a seat at the table, and let's play together.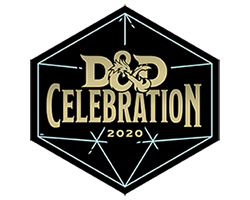 Thanks for joining us for D&D Celebration 2020! Please take a few minutes to give us your feedback in the following survey, so we can improve these events in the future.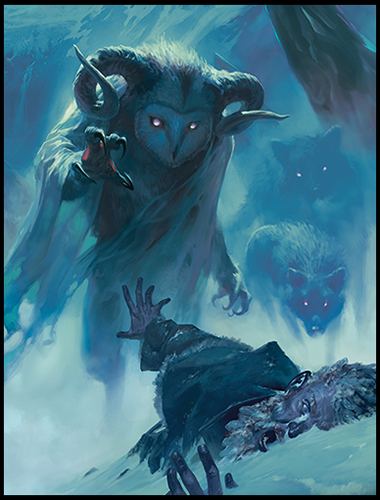 JOIN D&D CELEBRATION 2020 FROM Home
D&D Celebration 2020 allows anyone to take part in the event from their own home. Gather your party, go online, and join us for a weekend of play, panels, and celebration!
Register for games through the D&D Celebration Event Portal.
Once registered, you will be able to sign up for D&D Adventurers League game sessions including 2-hour adventures perfect for levels 1-4 and an amazing new D&D Epic! Dungeon Masters provided!
All Wizards of the Coast proceeds from ticket sales support Extra Life/Children's Miracle Network Hospitals.
Check the schedule of featured games and panels! No registration necessary!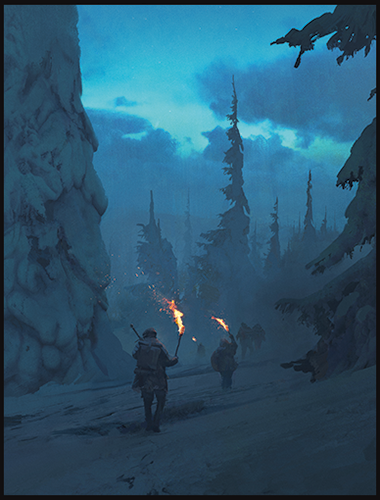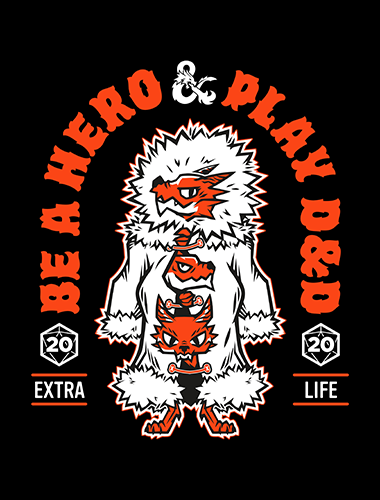 Event Apparel
We've partnered with Extra Life to create special apparel—with all Wizards of the Coast proceeds going directly to Extra Life/Children's Miracle Network Hospitals. Additionally, all ticket sales from the D&D Celebration Event Portal will be donated to the cause. Through Extra Life, we're endeavoring to raise funds, have fun, and help heal kids at local Children's Miracle Network Hospitals!
Since its inception in 2008, Extra Life has raised over $70 million for sick and injured kids. Right now, children's hospitals need your support. Be a hero. Take part today and help raise funds for the Children's Hospitals COVID-19 Impact Fund.