About Relics and Rarities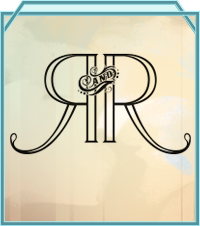 Relics and Rarities
Welcome, adventurers! Prepare to enter a fantastical world with DM Deborah Ann Woll (Daredevil, True Blood). A world filled with mystery, monsters and murder! Relics and Rarities is an RPG series from Geek & Sundry based on Dungeons & Dragons. This episodic show is played in a new campaign setting, created completely from scratch by Woll, in which she takes a party of bold adventurers on a quest to stop an unholy prophecy from coming to fruition. She is joined by a core cast including Julia Dennis, Tommy Walker, Xander Jeanneret, and Jasmine Bhullar, with a different surprise celebrity guest in each episode.
Relics and Rarities is an immersive gameplay experience, where the adventurers join Woll inside of "Relics and Rarities," a dusty curio shop filled with wondrous items which become a part of the campaign. The show features sets designed especially for each adventure, with unique real-world puzzles and props to make the gameplay even more exciting. Even though the setting is established and rich, none of it is scripted. The show premiered in February of this year to critical acclaim and was an instant hit. It is now available as VOD on Twitch and YouTube.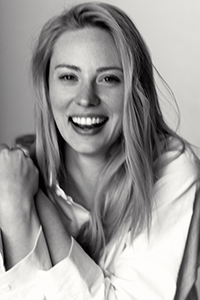 Deborah Ann Woll
Brooklynite Deborah Ann Woll is a graduate of USC's BFA Acting program. She began her career on the highly acclaimed HBO series True Blood as the fiery baby vamp, Jessica. She can also be seen starring as Karen Page on Marvel's Daredevil for Netflix.
JASMINE BHULLAR
Jasmine "ThatBronzeGirl" Bhullar is a full-time content creator, internet personality, roleplayer and Game Master extraordinaire. She is best known for her early morning talk shows on Twitch where she covers everything from video games to comic books.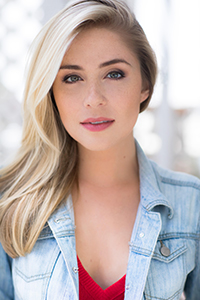 Julia Dennis
Julia Dennis grew up in Ellicott City, MD raised by a Preacher and a Construction Project Manager. They supported her journey to New York City at just eighteen years old to pursue musical theatre and that she did, starring in roles such as "Ulla" in The Producers (Regional, multiple occasions) and "Mayzie" in Seussical The Musical (National Tour.) She worked consistently as an actress/singer as well as a working model before successfully transitioning to Film, Television and Commercials. She now pursues acting full time in Los Angeles, CA and is best known for her fan favorite role as "Annabella" on Relics and Rarities. Other credits include: The Stand Up, ABC's What Would You Do?, Miss Havisham Effect, Lofty Dreams, and The Stream of Many Eyes.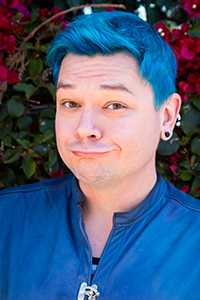 Xander Jeanneret
Xander Jeanneret is an actor, web personality, and professional roleplayer. He is best known for his appearances on Legendary Digital Networks, which include Geek & Sundry's Sagas of Sundry: Madness, We're Alive: Frontier, and Relics & Rarities. He also was a recurring guest star on Shield of Tomorrow, LA by Night, and Callisto 6. Xander is also a member of the nerd parody band, the Library Bards!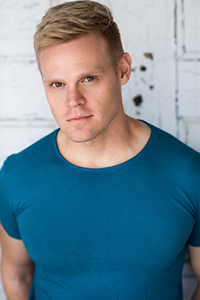 Tommy Walker
Tommy Walker was born in Philadelphia, Pennsylvania. He grew up with a wild imagination and always wanted to be an Actor. After graduating college at Kutztown University, Tommy immediately left for New York City, booking strong, versatile, consistent work ever since on camera and onstage. He now resides in Los Angeles, CA. Ever the wide range, Tommy is known for various Guest Star roles including: NCIS, The Kominsky Method, Person of Interest, Unforgettable, Alpha House, Us & Them, Madam Secretary, and The Mindy Project. He is well known for his principal roles as "Francis" in Marvel's Daredevil on Netflix, the pompous, warrior "Veros" on Relics and Rarities, and recurring Super Villain "Drex" on Nickelodeon's #1 hit show, Henry Danger. Tommy is co-starring in the upcoming Action/Thriller Primal (2020) starring Nicolas Cage and Famke Janssen.