Jason Thompson illustrates the misfortunates of a group of adventurers as they navigate the Underdark and play through the story featured in Out of the Abyss.
The Underdark is a subterranean wonderland, a vast and twisted labyrinth where fear reigns. It is the home of horrific monsters that have never seen the light of day. It is here that the dark elf Gromph Baenre, Archmage of Menzoberranzan, casts a foul spell meant to ignite a magical energy that suffuses the Underdark and tears open portals to the demonic Abyss. What steps through surprises even him, and from that moment on, the insanity that pervades the Underdark escalates and threatens to shake the Forgotten Realms to its foundations.
This map by Jason Thompson walks through the events and locations that appear in Out of the Abyss. If you're currently playing the adventure, be aware it may contain spoilers!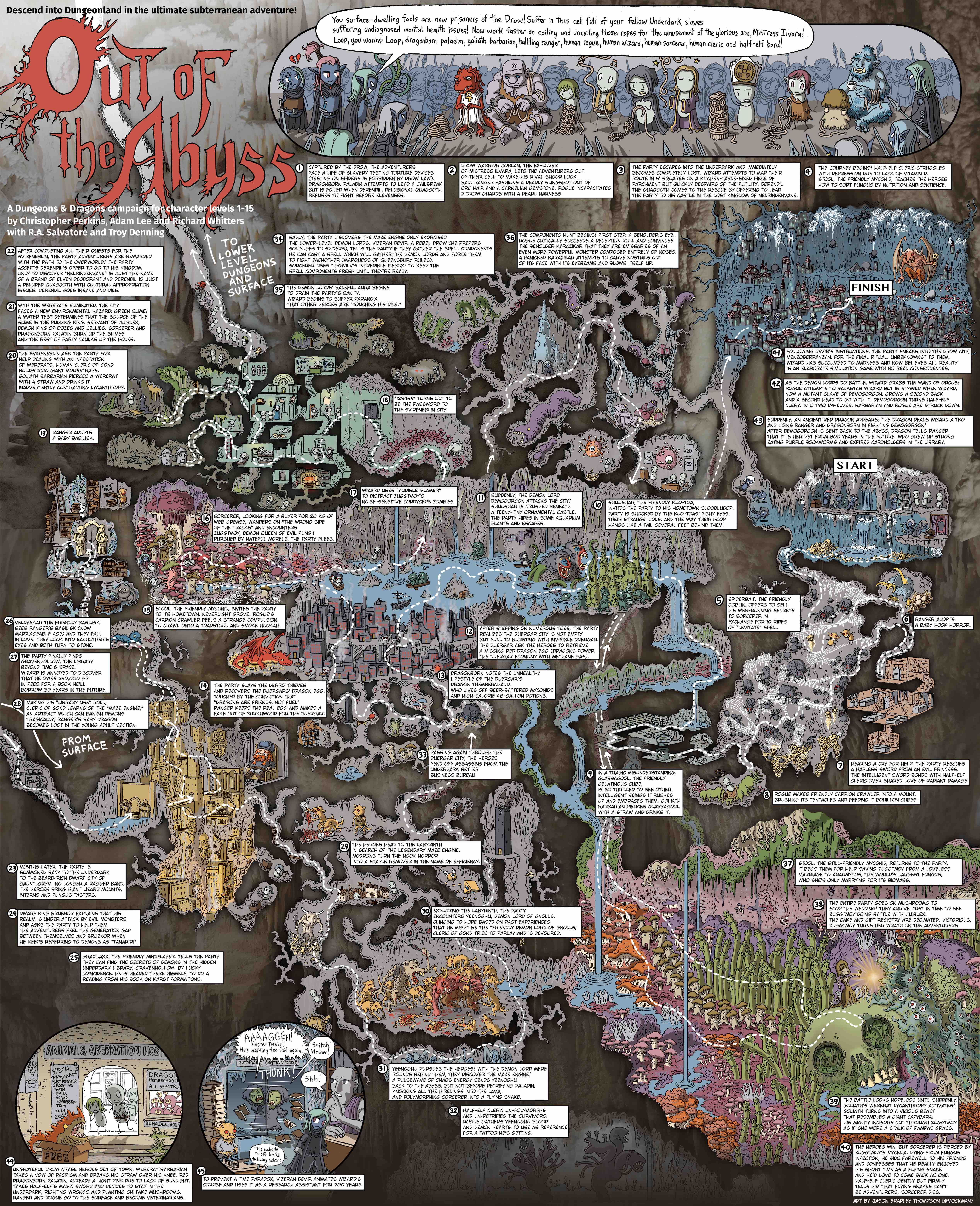 High Resolution (14.1 MB) | Med Resolution (9.33 MB) | Low Resolution (2.92 MB)
About the Author
Jason Thompson (@mockman) is a comic artist and illustrator. His works include H.P. Lovecraft's The Dream-Quest of Unknown Kadath, Manga: The Complete Guide, King of RPGs (with Victor Hao), The Map of Zombies, and the webcomicThe Stiff at www.mockman.com.