Join tabletop gamers from across the world as they gather in Columbus, Ohio to play Dungeons & Dragons!
Event Details:
Dates: June 13-17, 2018
Location:
Greater Columbus Convention Center
400 N High Street
Columbus, OH 43215
Event Website
---
Premier Game Events:
D&D Open – Gangs of Waterdeep
Plan the Heist of the Century!
Amid violence in the streets of Waterdeep, six unlikely criminals plan the heist of the century, hoping to grab the key to a fortune in gold coins. This 8-hour event uses pregenerated characters. Compete for prizes, fun, and the ultimate in roleplaying glory: winner of the D&D Open! Players also earn rewards applicable toward their D&D Adventurers League characters.
D&D Epic – The Red War
The Hour is Ripe for Conflict!
The Cults of Elemental Evil had wrought incredible destruction on the city of Mulmaster, and in its hour of need, the City of Danger received aid from an unlikely ally – the Mageocracy of Thay. Now, with Mulmaster moving ever closer into Thay's orbit, strife is brewing within the Factions as some call for action against the Red Wizards.
---
D&D Panels:
Sub-Optimal
The Story of the Waffle Crew from Dice Camera Action! Featuring: Chris Perkins and Holly Conrad
Trapped in the Birdcage
Returning to Sigil. Featuring: Holly Conrad
Adventure & Story Design Practices
Featuring: Chris Perkins
Sage Advice Live
Bring Your D&D Fifth Edition Rules Questions! Featuring: Jeremy Crawford
---
D&D Participants: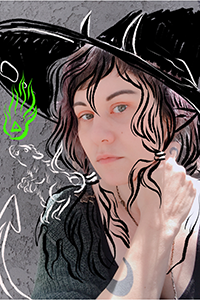 Holly Conrad
Holly Conrad is an artist and storyteller who writes, streams, creates, and makes YouTube videos. On her journey here she got a degree from the University of Santa Barbara in Medieval History, and studied at the University of Edinburgh in Scotland specializing in folk magic and Medieval literature. These days she spends time rescuing pigeons, streaming, and playing Dungeons & Dragons. Holly plays Strix, a tiefling sorcerer and trash witch, on Dice, Camera, Action, the official Wizards of the Coast D&D show.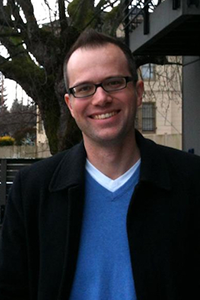 Jeremy Crawford
Jeremy Crawford is the lead rules designer of Dungeons & Dragons, in addition to being the game's managing editor. He led design of the Player's Handbook and co-led design of a variety of other D&D books, including the Dungeon Master's Guide, Xanathar's Guide to Everything, and Mordenkainen's Tome of Foes. Before coming to Wizards of the Coast, he wrote for the games Blue Rose, Warhammer Fantasy Roleplay, and Mutants & Masterminds.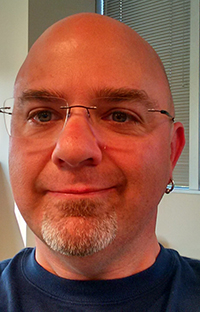 Chris Lindsay
Chris Lindsay began his love affair with Dungeons & Dragons as a wee lad in the early '80s. In 2010 Chris joined the D&D brand team and is currently the product manager for Dungeons & Dragons as well as the head of the D&D Adventurers League and the architect for the Dungeon Masters Guild, and Guild Adept program. Chris has been known to hop in front of a camera now and again, originally for ExtraLife charity events, and more currently on Maze Arcana's Peanut Gallery, and as a Dungeon Master during the Stream of Annihilation. Chris can also be seen handing out DM advice on Geek & Sundry's Epic Homebrews episode of GM Tips with Satine Phoenix.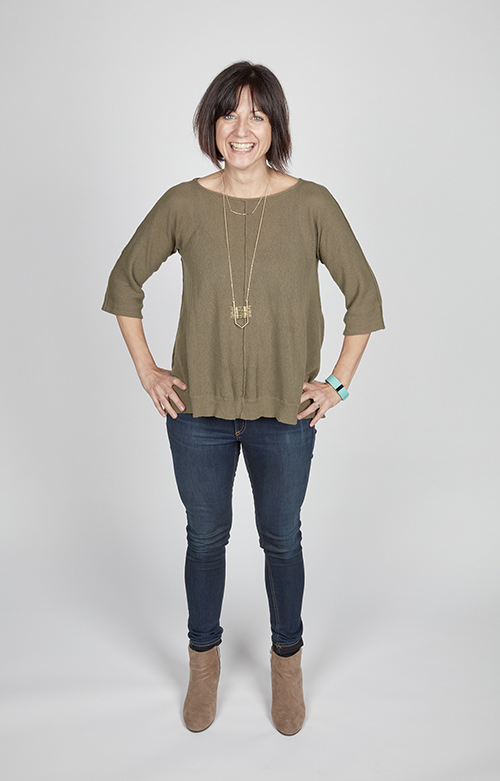 Shelly Mazzanoble
Shelly Mazzanoble will always play a magic-user. There. She said it. Enough pretending to want to break out of her comfort zone. She's a magic-user. She's also the brand lead for Avalon Hill and loves talking about that one time she played Diplomacy and SOMEONE (okay, it was Ben Petrisor) stabbed her in the back and took over her beloved Russia. If you enjoy tales of sorcery, board game upheavals, and reasons her 3 year-old is crying (HINT: She tried to make him eat a Nutella crepe), find Shelly on Twitter and Facebook.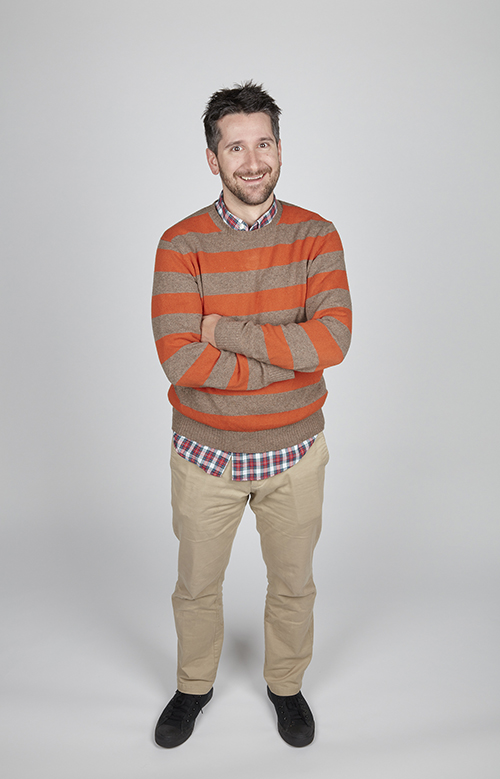 Greg Tito
Greg Tito has had weird and long career as an Off Broadway stage manager, a playwright, a theater carpenter, a secretary, an RPG designer, a games journalist, and now a PR/Marketing person. He has loved Dungeons & Dragons ever since 1985 when he found an old copy of the AD&D Dungeon Master's Guide on his brother's bookshelf and he honed that love of fantasy storytelling in the dark streets of Sasserine by way of the Upper West Side gaming group he joined in 2004. He moved his family (wife + two young kids) to Seattle in 2015 to work on D&D and he's never looked back.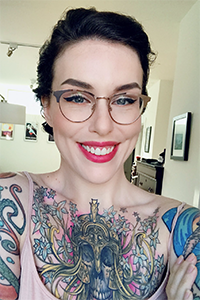 Kate Welch
Kate Welch is the newest game designer on Dungeons & Dragons, a baby wizard if ever there was one. Previously, she worked as a designer for ArenaNet, Double Fine, and Amazon Game Studios. As one of the core members of Acquisitions Inc: The "C" Team, Kate plays the fiery lightfoot halfling monk, Rosie Beestinger.