Online Tools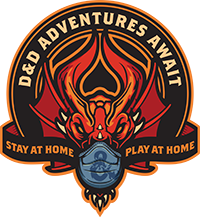 Over the past few weeks, we have been monitoring the spread of COVID-19 and closely following the situation and adjusting as recommended by local governments. That means Wizards of the Coast is working from home as we continue to craft new D&D stories and supplements for our fans. Some D&D streaming programming will be disrupted during this time, including introductions of new series, but we're working hard on that front to provide as much entertainment as possible.
We believe the social connection playing games, including D&D, can continue to be helpful for those of us who feel isolated or alone in our homes in order to stay safe from transmission. As social distancing impacts our ability to get together in person, we wanted to offer the following resources and advice for more remote play—many of which are free.
On behalf of the D&D team, we want to encourage everyone to stay safe and take all necessary precautions. Please take care, and hang in there everyone.

Also be sure to check the Free Material section for the latest free, downloadable content. Please note that certain adventures are being made free for a limited time, so be sure to grab them now while you can!
How to Play D&D Online

D&D Beyond

Your digital D&D source: fifth edition tools, rules, races, classes, items, spells, monsters and more! D&D Beyond aims to enhance the Dungeons & Dragons experience by making game management easier by putting all of the game information you need to tell fantastic stories with your friends into a digital format, eliminating the need to manually search through books, and taking the load off of players through other features.

Official Site:

Learn more at: dndbeyond.com.
Also look for the D&D Beyond forums.
And the D&D Beyond Discord channel, where the community can get help, advice, find games, and play games!

Support Articles and Resources:

How to Play Online: Tools and practices for playing D&D online/remote. Includes links to a variety of tools, videos, and more!
New Player's Guide Series: Advice for players who've just joined their first D&D campaign, as well as DMs who want help taking their new campaign to the next level.

Todd Talks: Playing D&D Online: Todd Kenreck and Lauren Urban discuss all the options available when playing online, and answering questions.

Adventure Material:

Encounters of the Week: Dozens of free adventures available, many of which can be linked together for a longer campaign, as lead-ins to published adventures, or supplements to existing products!

Wildemount: Dark Star: An adventure suitable for 4-5 characters of 7th level. It takes place in a town in the untamed and uncharted southern reaches of the Wastes of Xhorhas.

Frozen Sick: A full adventure from Explorer's Guide to Wildemount available for everyone to use!

DMs Guild

DungeonMastersGuild.com is your go-to marketplace for licensed D&D adventures and supplements. Need a last-minute one shot? The perfect player options for your character concept? Rules for building custom golems, harvesting and crafting with monster loot, and more? Dungeon Masters Guild is for you.

Official Site:

Support Articles and Resources:

Solo and Duet Gaming: Unable to gather your party but still ready to adventure? You can play D&D solo or with one friend (a duet) to satisfy that urge to roll your d20s. If you aren't sure where to start, the DMs Guild has some recommendations for you!
Pay What You Want Content: Browse many D&D titles available as pay what you want.
Fantasy Grounds

Fantasy Grounds is an application acting as a virtual online gaming table primarily intended for pen-and-paper style narrative roleplaying games (such as Dungeons & Dragons). Designed to perform many of the things you can do while playing at a conventional gaming table and move it online.

Run games as the Dungeon Master or take part as a player, the application provides all the necessary tools to communicate, manage information and perform tasks such as rolling the dice or creating drawings.

Official Site:
Support Articles and Resources:

Fantasy Grounds College: The place to learn about all things Fantasy Grounds (Classic and Unity). Includes free interactive training courses on how to use Fantasy Grounds, how to DM, be a player, and more!

Adventure Material:

Official Fantasy Grounds fifth edition products can be found here.
Also look for DMs Guild products already converted for play with Fantasy Grounds.
Roll20

With the award-winning Roll20 virtual tabletop, you can play Dungeons & Dragons with friends across the world. It's free-to-use, browser based, and features a full suite of tools to quickly build characters, roll dice, and run any campaign.

Roll20 provides a rich toolset including a character builder, map tools, dynamic lighting, video and voice chat, and a powerful dice roller. Explore full digital conversions of official D&D content, including ready-to-play adventures, drag-and-drop monsters, integrated rulebooks, and more.
Official Site:
Support Articles and Resources:

Adventure Material: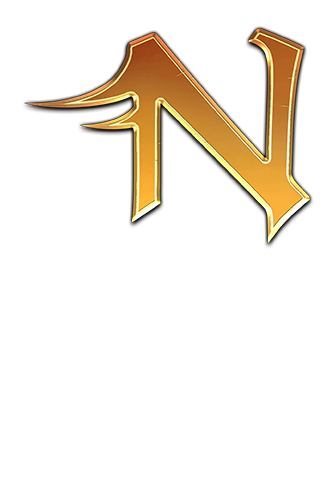 Neverwinter

Neverwinter is a free-to-play MMORPG, providing players with a fully-realized Dungeons & Dragons experience, set in the Forgotten Realms. Adventure through the Sword Coast and worlds beyond, as you discover forgotten secrets, find lost treasure and become heroes of legend.
Official Site:
Support Resources: