Dungeon Masters aren't the only ones who can dole out inspiration. The Dungeons & Dragons 2020 Holiday Gift Guide is here and provides a treasure hoard to give and get this season! Whether you're shopping for heroes-in-training, experienced quest-takers, collectors, home chefs, book wrymlings, fashionistas, or yourself, this veritable gift guide of holding has got you covered.
Download the gift guide now!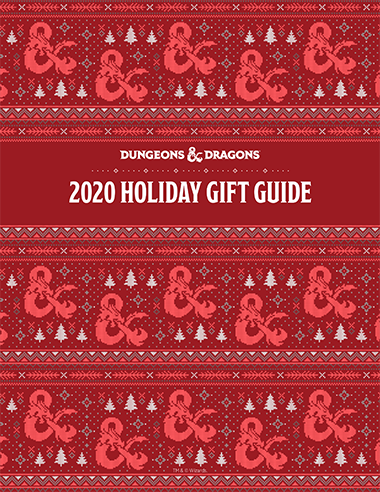 2020 D&D Holiday Gift Guide

We've mined the best Dungeons & Dragons goodies known to humanoids and monsters alike, and handily combined them into regional guides. Whether you're in North America (and beyond where available), the United Kingdom, or the Asia-Pacific region, we've got presents for every budget.