Mind Flayer
Mind flayers, also called illithids, are the scourge of sentient creatures across countless worlds. Four tentacles snake from their octopus-like heads, flexing in hungry anticipation when thinking creatures come near.
In eons past, illithids controlled empires that spanned the planes. They subjugated and consequently warped whole races of humanoid slaves, including the githyanki and githzerai, the grimlocks, and the kuo-toa. Conjoined by a collective consciousness, the illithids hatch plots as far-reaching and evil as their fathomless minds can conceive.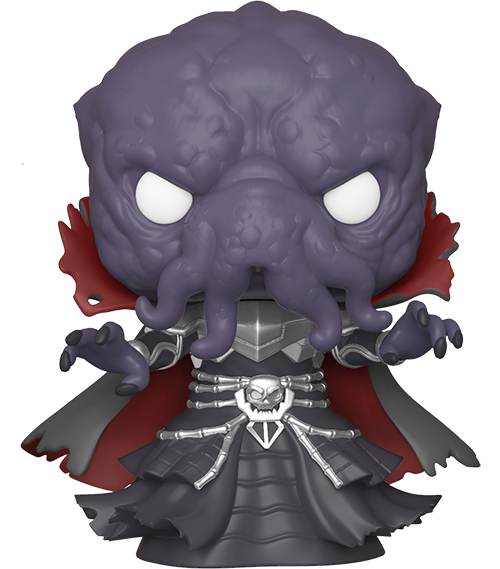 Since the fall of their empires, illithid collectives on the Material Plane have resided in deep in the Underdark.
Collect the Figures
From Pop! Games—Dungeons & Dragons. Go on a fantasy adventure with the beloved tabletop role-playing game that brought to life elves, dwarves, tieflings and dragons. Pop! Mind Flayer is not a creature you'd want to meet alone in the Underdark.
In the Game: Baldur's Gate III
The only thing more horrific than a mind flayer is turning into one! Larian Studios is proud to announce that they are developing and publishing Baldur's Gate III on PC and Google Stadia. Created in close collaboration with the Dungeons & Dragons team at Wizards of the Coast, Baldur's Gate III is based off current D&D mechanics and spells, and is the official new chapter in the legendary series.
The teaser trailer shows a return of a malevolent presence to Baldur's Gate, intent on devouring it from the inside out, corrupting everything that remains in the Forgotten Realms.
Across Editions