Participants
Reality RP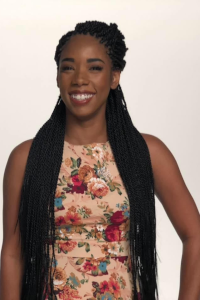 Krystina Arielle
Krystina Arielle is an Actor, Host, Singer, Cosplayer, and Tabletop RPG Streamer. She is best known as Orisha on Gilding Light's The Sirens Show, Bearah Pawcett on Critical Role's Honey Heist 3, and Delilah on Queue Time's Denver By Night. She is the 2020 PAX Table Top Ambassador and a vocal advocate for change.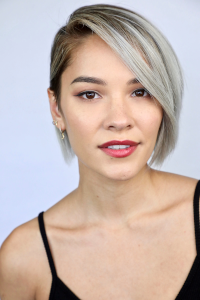 Erika Fermina
Erika Fermina is a member of the all women D&D group Girls Guts Glory, but you may have seen her around the internet guesting on Geek & Sundry, Tales from the Grim, Total Party Chill, and Buzzfeed. You may have also seen her in a commercial or two!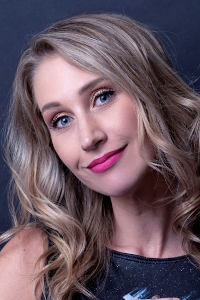 Maude Garrett
Australian TV and radio personality and gamer extraordinaire Maude Garrett is one of the most respected voices in entertainment and nerdom since kicking off her career in 2006 as a host on Nickelodeon Australia. She moved to L.A. in 2013 to host the national radio show The Hot Hits: Live From LA and started as an entertainment reporter for Major Australian networks where she interviewed the biggest names in Hollywood.
Since then she's hosted on SourceFedNERD, Nerdist, BBC America, AMC, IGN, DC All Access, Syfy, and more. She founded her pop-culture brand Geek Bomb in 2012, a channel that delivers news, video content, podcasts, and her hilarious tabletop improv series Fungeons & Flagons.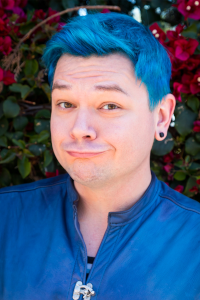 Xander Jeanneret
Xander Jeanneret is an actor and professional roleplayer who has been featured in many live-play streams of different games, but most notably as:
"Rikki Huckster", the gnome Druid potions master from Relics & Rarities (Legendary Digital, playing D&D), "X", the Malkavian from LA by Night (World of Darkness, playing Vampire the Masquerade), "Bandaid" in We're Alive: Frontier (Geek & Sundry, playing Outbreak: Undead).
Xander also produced a video with Dungeons & Dragons, entitled Midwest Moms Play D&D, in which he taught his mother and her friends from the bar in Wisconsin to play D&D, and is also a part of the nerd parody band The Library Bards. The single off of their newest album (bomBARDed) is the Library Bards' parody of AC/DC's TNT, called DND! The song and music video are filled to the brim with references that will delight both old and new players.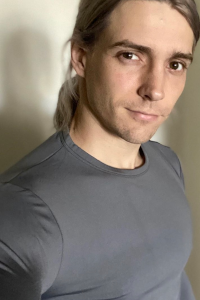 Wes Johnson
Wes Johnson is mostly known for his YouTube gaming career and his cosplays. He is newer to the realm of Dungeons & Dragons, but has fallen in love with it quite quickly--stating that he had always wanted to play, but could never find a group. He is now a part of several D&D live shows and runs his own homebrew campaign on his twitch channel!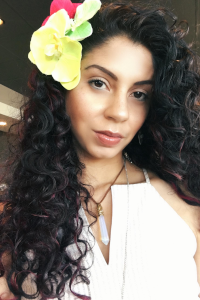 Cynthia Marie
Cynthia Marie is a performer in Los Angeles who brings her passion for imaginative creativity to all her efforts. She appears as Nelli G on Vampire: The Masquerade L.A. by Night on World of Darkness and Girasol on Gilding Light's Sirens. A dancer (CalArts alumni), choreographer, and talent director for many notable events in L.A., including one of the world's largest masquerade ball events and various music videos. Cosplay is also one of her passions, as she has been a featured cosplayer on Cartoon Network and G4.
Cynthia is also very active in Live Action Roleplaying (LARP) in Southern California, as well as co-host of the podcast Life.Action.Roleplay! which you can find on Podbean and iTunes.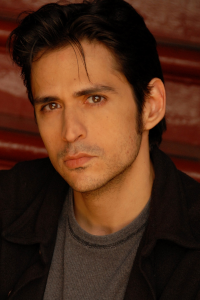 Mark Meer
Mark is known worldwide for his work as Commander Shepard and more in the Mass Effect Trilogy, and for his numerous roles in other BioWare games, including the Baldur's Gate and Neverwinter Nights series, Jade Empire, Dragon Age: Origins, Dragon Age: Awakening, and Dragon Age: Inquisition. He recently returned to The Forgotten Realms for Baldur's Gate: Enhanced Edition and Baldur's Gate: Siege of Dragonspear from Beamdog, and currently stars in Hinterland Studio's ongoing survival game, The Long Dark.
Mark has appeared as a recurring guest character on the popular actual play shows Vampire the Masquerade: L.A. by Night, Callisto 6, and D4, and has been honored to serve as a Dungeon Master at the annual D&D in a Castle event in the UK. He is the founder and DM of Rapid Fire Theatre's live stage show Improvised Dungeons & Dragons, welcoming a revolving list of special guest-stars including Colin Mochrie (Whose Line is it Anyway?), Henry Zebrowski (Your Pretty Face Is Going to Hell), Lucky Yates (Archer), and Amber Nash (Archer). Mark is a veteran of CBC Radio's hit sketch comedy program The Irrelevant Show, and a creator, writer, and star of the award-winning Canadian comedy series Tiny Plastic Men, now available on Amazon Prime in the USA, UK, and Canada.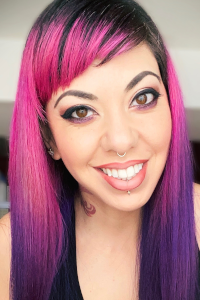 Satine Phoenix
Former Community Manager of Dungeons & Dragons, Dungeon Master of Sirens of the Realms. Host of Dungeon Master's Guide & GM Tips Season 2. Co Author & Creator of New Praetorians graphic novel series & The Action Heroine's Journey (non fiction). Founder of CelebrityChariD20.com. Artist, author, entertainer. Storyteller.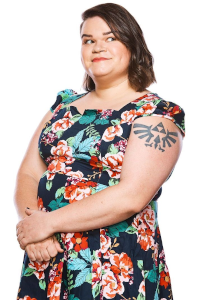 Jordan Raskopoulos
Jordan Raskopoulos is a comedian, singer, improvisor, character actor, voice over artist, and variety streamer (a proper 21st century bard) from Sydney Australia.
Jordan is best known for her work as the lead singer of comedy band The Axis of Awesome, her TEDx talk on high functioning anxiety, a commercial for Audible where she threw a book at Michael Bolton and as the paladin Kithercy Gallantara on the D&D podcast Dragon Friends. She's been playing D&D for almost thirty years and still uses the same set of dice her cousins gave her in 1992.
Nowadays, thanks to social distancing, she spends a lot of time in her bedroom in front of a green screen broadcasting interactive comedy, games and music shows live on twitch.tv and is writing a science fiction comedy series called Harold Holt - Doom Zone about the former Prime Minister of Australia, famous for disappearing while swimming at the beach in 1967, and his adventures in another dimension.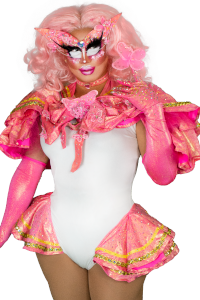 Rock M Sakura
Rock M Sakura was a contestant on the popular tv show RuPaul's Drag Race season 12. She is one of one of the nerdiest queens to grace to the show, as her style typically embraces elements of anime, manga, cartoons, and video games. Rock has been playing D&D on and off since the summer of 2009, where she became s regular at her local comic book store in Santa Clara. She has been a guest on the D&D live show, Queens of Adventure, and is set to appear in Reality RP.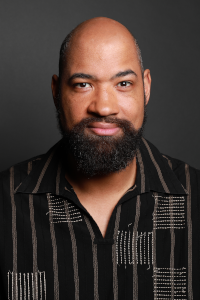 B. Dave Walters
B. Dave Walters is a Storyteller & proud Scoundrel American. He is best known as the writer of Dungeons & Dragons: A Darkened Wish for IDW comics, and creator and DM of the Darkened Wish streaming show for Wizards of the Coast. He plays Freely on Silver & Steel on D&D Beyond Twitch.
From the D&D Team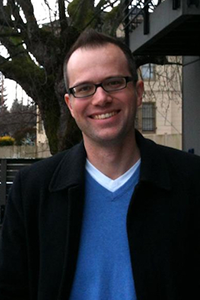 Jeremy Crawford
Jeremy Crawford is the principal rules designer of Dungeons & Dragons. He led the design of the Player's Handbook and co-led the design of a variety of other D&D books, including the Dungeon Master's Guide, Xanathar's Guide to Everything, Mordenkainen's Tome of Foes, and Eberron: Rising from the Last War. Before coming to Wizards of the Coast in 2007, he wrote for the games Blue Rose, Warhammer Fantasy Roleplay, and Mutants & Masterminds.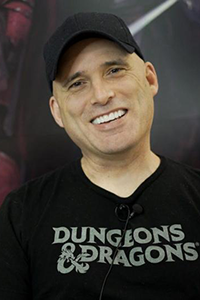 Chris Perkins
Chris Perkins is a mind flayer. He works on Dungeons & Dragons and eats the brains of people smarter than him.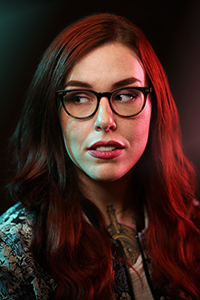 Kate Welch
Kate Welch is a UX designer at Wizards of the Coast. She plays Rosie Beestinger/Yitzbin A'tende on Acquisition Incorporated's The "C" Team and streams games on Welch's Game Juice, Thursday from 4-6pm Pacific on twitch.tv/dnd.