Greg and Shelly start things up with a fresh look at the latest D&D news! Afterwards, Jeremy Crawford joins us for a special edition of Lore You Should Know, this week focusing on the character of Tasha from Tasha's Cauldron of Everything, which releases November 17th in North America and everywhere else December 1st. Later, we are joined by Ned Donovan and Brian David Judkins from the actual play D&D podcast, Encounter Party.
Dragon Talk is executively produced by Greg Tito, Shelly Mazzanoble & Wizards of the Coast. Show production by Lisa Carr & Ryan Marth of Siren Sound. Podcast recording, editing, mixing and mastering by Ryan Marth & Siren Sound.
Podcast/Notes
Here's a guide to when each segment on the podcast begins:
00:00: Intro and news with Greg Tito and Shelly Mazzanoble
08:17: Lore You Should Know
44:37: Interview
1:50:05: Outro
---
Stay Informed
More Ways to Tune-In:
More Ways to Play:
Learn more about the Adventurers League here.
More Ways to Become Involved:
---
Podcast Guests
Ned Donovan
Ned Donovan is a multi-hyphenate content creator whose background covers a wide range of skills and abilities, including Acting, Singing, Fight Direction, Stunt Performance/Coordination, Audio Editing, Video Editing, Writing for all Mediums, and more. Currently, Ned is an actor on, co-producer of, and the audio editor for Encounter Party! a hit story-focused Actual Play podcast using D&D featuring 6 professional voice actors playing a campaign set inside the Magic: the Gathering realm of Ravnica.
In the last 5 years, Ned has produced 7 total albums of music, 2 seasons of an award-winning rock musical web series, 4 original podcasts (and co-produced a 5th for Radiotopia), and a plethora of music videos and live music series. In addition to his life as a content creator, Ned holds a BFA in Musical Theatre from Ithaca College and has spent the majority of his career performing on stages all over the USA, and on screens in nationally and internationally syndicated Films and TV Programming. Encounter Party! was recently featured in SyFy Wire.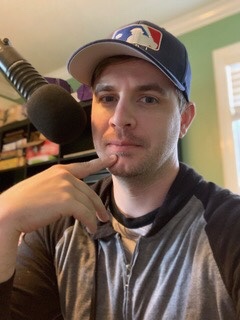 Brian Judkins
Brian David Judkins has been successfully working in entertainment for over 10 years based in Chicago. He is currently the lead writer and Dungeon Master of the hit podcast Encounter Party!, an audio adventure currently charting in over 50 countries. With more than a decade of experience, Brian has accolades in both stage and film, writing, voice-over, directing, stunt work, music, illustration, design and animation.
Along with his performance credits, Brian is a founder of Play+1, a podcast production company and has produced numerous shows ranging from fantasy comedy to familiar games, like Magic: The Gathering. When not in production, Brian spends most of the year touring the country with the convention staple, Ukiyo-pop; his traveling gallery of contemporary Japanese prints.
Your Podcast Hosts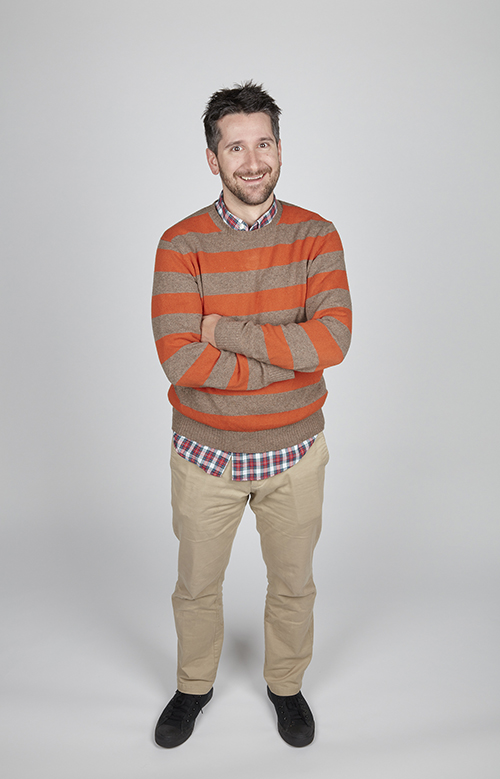 Greg Tito
Greg Tito has had weird and long career as an Off Broadway stage manager, a playwright, a theater carpenter, a secretary, an RPG designer, a games journalist, and now a PR/Marketing person. He has loved Dungeons & Dragons ever since 1985 when he found an old copy of the AD&D Dungeon Master's Guide on his brother's bookshelf and he honed that love of fantasy storytelling in the dark streets of Sasserine by way of the Upper West Side gaming group he joined in 2004. He moved his family (wife + two young kids) to Seattle in 2015 to work on D&D and he's never looked back.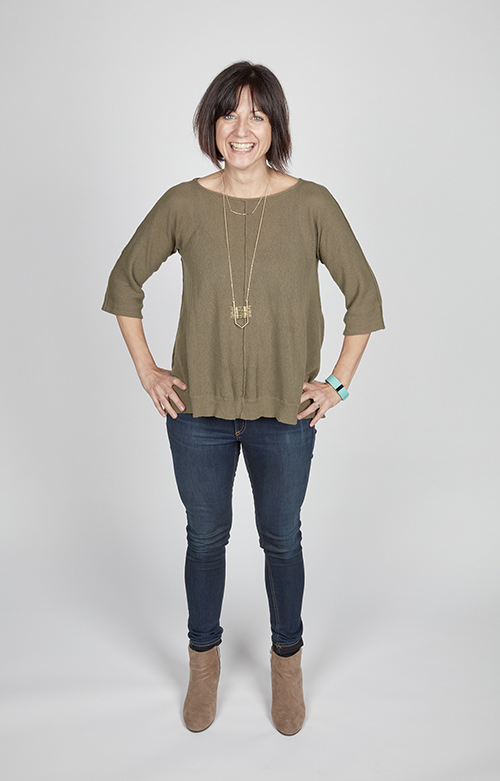 Shelly Mazzanoble
Shelly Mazzanoble will always play a magic-user. There. She said it. Enough pretending to want to break out of her comfort zone. She's a magic-user. She's also the brand lead for Avalon Hill and loves talking about that one time she played Diplomacy and SOMEONE (okay, it was Ben Petrisor) stabbed her in the back and took over her beloved Russia. If you enjoy tales of sorcery, board game upheavals, and reasons her 3 year-old is crying (HINT: She tried to make him eat a Nutella crepe), find Shelly on Twitter and Facebook.
---