Greg and Shelly kick things off with your D&D news, including everything you need to know about Van Richten's Guide to Ravenloft. Afterwards we are joined by senior D&D game designer Wes Schneider for another edition of Lore You Should Know. This week in Wes' series on the Domains of Dread, we talk Har'Akir. Our interview guests this week are prolific comic book writer Gail Simone as well as Fenway Jones, founder of Jasper's Game Day!
Dragon Talk is executively produced by Greg Tito, Shelly Mazzanoble & Wizards of The Coast. Show production by Lisa Carr & Ryan Marth of Siren Sound. Podcast recording, editing, mixing and mastering by Ryan Marth & Siren Sound.
Podcast/Notes
Here's a guide to when each segment on the podcast begins:
00:00: D&D news with Greg Tito and Shelly Mazzanoble
06:40: Lore You Should Know
29:40: Interview
1:23:08: Outro
---
Stay Informed
More Ways to Tune-In:
More Ways to Play:
Learn more about the Adventurers League here.
More Ways to Become Involved:
---
Podcast Guests
FENWAY JONES
Jasper's Game Day was born out of a place of loss: when she was 14 years old, Fenway Jones lost two of her friends to suicide. "I started Jasper's to be able to create hope and happiness for people out of my pain and heartache," she says. "It is Jasper's Game Day because one of my friends, his name was Jasper, he's one of the people I lost to suicide and he was my gaming partner. He played all of the role-playing games, mostly Pathfinder and Dungeons and Dragons (D&D)." Three years later, Fenway's non-profit, through help from her father and a growing board of advisors and directors, host several events a year including Jasper's Game Week, and members of the group attend other gaming conventions to raise awareness and funds for suicide prevention. Any money raised goes to nearby crisis centers, like the one in Michigan that helped Fenway's friend Jasper.
You can find Fenway on Twitter @FenwayTeenDM and Jasper's Game Day on Facebook, Twitter, Instagram, Discord, and YouTube.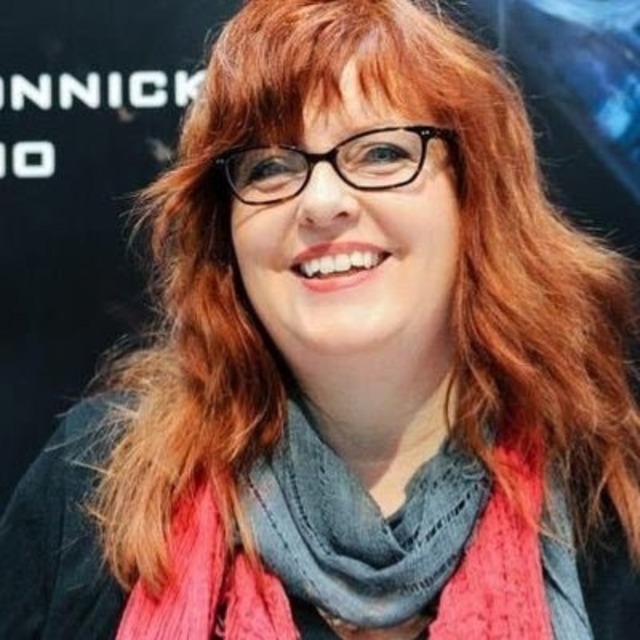 GAIL SIMONE
Gail Simone first caught the attention of the comics world on the world wide web, where her popular humor column "You'll All Be Sorry!" was featured on Comic Book Resources. It wasn't long before she was tapped to write The Simpsons for Bongo Comics, which led to working in the mainstream for Marvel Comics as the writer on Deadpool. Following her Marvel work, Simone began working for DC, where she is most known for her much-beloved run on BIRDS OF PREY. She has continued to write for DC and its many imprints on titles that include ROSE AND THORN, ACTION COMICS, TEEN TITANS, THE LEGION, VILLAINS UNITED, JLA CLASSIFIED, THE ALL-NEW ATOM, GEN13 and WELCOME TO TRANQUILITY. Her most recent projects include BATGIRL and THE MOVEMENT.
Your Podcast Hosts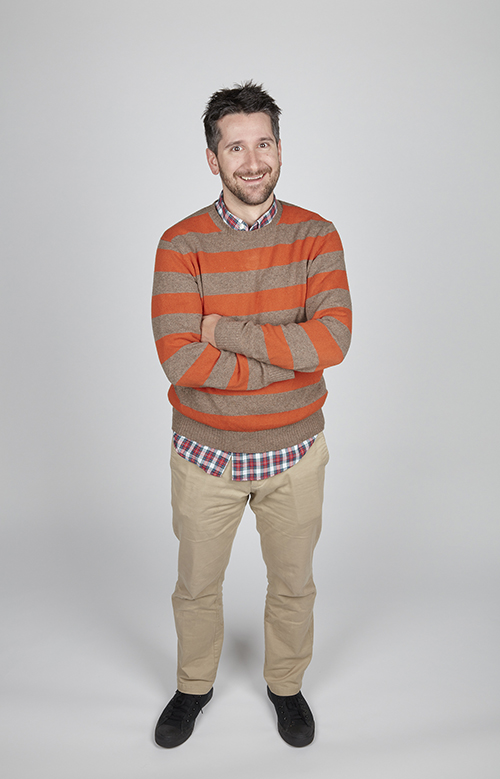 Greg Tito
Greg Tito has had weird and long career as an Off Broadway stage manager, a playwright, a theater carpenter, a secretary, an RPG designer, a games journalist, and now a PR/Marketing person. He has loved Dungeons & Dragons ever since 1985 when he found an old copy of the AD&D Dungeon Master's Guide on his brother's bookshelf and he honed that love of fantasy storytelling in the dark streets of Sasserine by way of the Upper West Side gaming group he joined in 2004. He moved his family (wife + two young kids) to Seattle in 2015 to work on D&D and he's never looked back.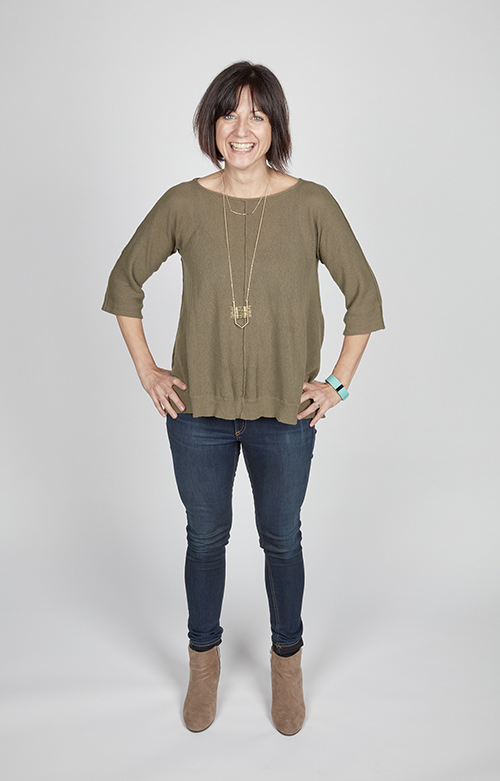 Shelly Mazzanoble
Shelly Mazzanoble will always play a magic-user. There. She said it. Enough pretending to want to break out of her comfort zone. She's a magic-user. She's also the brand lead for Avalon Hill and loves talking about that one time she played Diplomacy and SOMEONE (okay, it was Ben Petrisor) stabbed her in the back and took over her beloved Russia. If you enjoy tales of sorcery, board game upheavals, and reasons her 3 year-old is crying (HINT: She tried to make him eat a Nutella crepe), find Shelly on Twitter and Facebook.