The elemental cults have put forward a number of candidates, vying for the position of Champion Elemental Cultist!
The Cult of Elemental Evil has recently emerged throughout Fearun. Each of the four cults (earth, air, fire, water) has gathered around an elemental prophet and recruited its share of monstrous allies. And while destruction of Faerun—through elemental disasters—remains the ultimate goal, there's certainly competition between the four cults as to which can prove their ultimate dominance.
---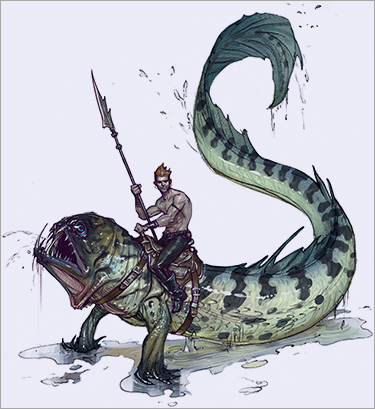 For 2015's Elemental Creature Competition, we're assuming each match-up is an actual duel (until the loser surrenders), taking place in the cult's secret arena. Given that a wide variety of creatures have entered the competition, they've been either augmented or hindered in order to attempt some level of parity.
Of course (as you'll see from the candidates themselves), while the cultists may take this competition seriously, for the rest of us, it's all in good fun. (After all, the competition rolls through April 1st.)
We hope you enjoy, and we look forward to your votes!
Winner: Ultimate Flesh Golem
Our congratulations to the competition's winner: The ultimate flesh golem (body crafted from the corpse of a dead god). The Cult of the Black Earth thanks everyone for taking part and contributing your votes!