Today is going to be a good day as we join Shelly Mazzanoble (@shellymoo) and Greg Tito (@gregtito) for this week's talk of the dragon kind. Artist Claudio Pozas (www.claudiopozas.com) and author Teos Abadia (@alphastream) call in for the interview segment to talk about how they each got started in the realms of Dungeons & Dragons gaming and how it led them to their current professions. Claudio is originally from Rio de Janeiro, which is where he fostered a passion for drawing at a very young age. Many years of working as a copywriter and art director later, Claudio was finally able to fulfill his dream of having his art included in the D&D Players Handbook, Xanathar's Guide to Everything, and many others! Teos Abadia (@alphastream) was born in the United States but grew up in Columbia after his family moved there when he was two years old. Teos discovered a love of roleplaying games in grade school when his mother encouraged him to play as a way of making new friends. He then started writing original adventures for his campaigns, which he cultivated into a life-long career penning compelling narratives like Cloud Giant's Bargain for WOTC and independently published stories such as Adamantine Chef: Supreme Challenge on DMSGuild.com. Lore You Should Know – I love the smell of gun powder in the morning! Which is what I would be saying if I were a hippopotamus-headed humanoid called a Giff. Chris Perkins (@ChrisPerkinsDnD) and Matt Sernett (@Sernett) are on today to chat about these militaristic Outer Space amphibians.             
Here's a guide to when each segment on the podcast begins:
00:00 – Intro with Shelly Mazzanoble (@shellymoo) and Greg Tito (@gregtito)
11:35 – Lore You Should Know with Matt Sernett (@Sernett) Chris Perkins (@ChrisPerkinsDnD)
25:50 – Interview with Claudio Pozas (www.claudiopozas.com) & Teos Abadia (@alphastream)
1:11:11 – Outro with Shelly Mazzanoble and Greg Tito
Learn more about the Adventurers League here.
Subscribe to the Official D&D Podcast on iTunes, on Google Play, or wherever you get podcasts.
Watch Dragon Talk recordings live on twitch.tv/dnd Mondays at 2pm PT!
Then check out Dice, Camera, Action on twitch.tv/dnd Tuesday at 4pm PT, and catch up on the old episodes in the collection here.
Find out more about the Guild Adept program here.
If you're interested in submitting your artwork to be considered for use with D&D, send five images to artdrop@wizards.com.
Here's video of the interview segment from today's podcast:
Host Bios
Claudio Pozas
Claudio started playing AD&D in 1987, in Rio de Janeiro, Brazil. During his days in Advertising, he began freelancing for third-party publishers before becoming a freelance author and artist for Wizards of the Coast in 2011. He's contributed art to several D&D 5th Edition books, including the Player's Handbook, Dungeon Master's Guide, Princes of the Apocalypse, Out of the Abyss, Sword Coast Adventurer's Guide, Tales of the Yawning Portal, Xanathar's Guide to Everything, and the upcoming Mordenkain's Tome of Foes. You can find his art and his social media links at www.claudiopozas.com .
Teos Abadia
Teos began playing Dungeons & Dragons in 1983, as a sixth grader in Colombia. Through organized play he became increasingly involved, eventually becoming a freelance author for Wizards of the Coast, Kobold Press, Dwarven Forge, and other companies. Teos feels fortunate not only to be able to write amazing works with amazing teams, but also to be able to speak up for important issues such as diversity and proper freelancer pay. You can find Teos on Twitter @Alphastream or blogging at Alphastream.org.
Host Bios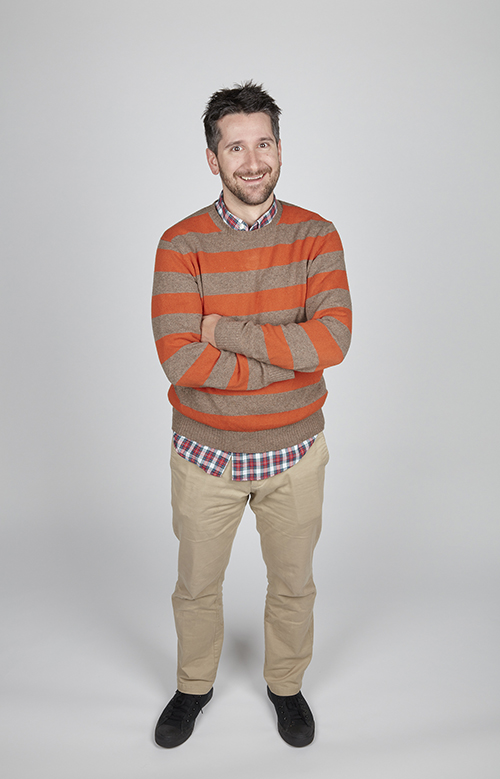 Greg Tito
Greg Tito has had weird and long career as an Off Broadway stage manager, a playwright, a theater carpenter, a secretary, an RPG designer, a games journalist, and now a PR/Marketing person. He has loved Dungeons & Dragons ever since 1985 when he found an old copy of the AD&D Dungeon Master's Guide on his brother's bookshelf and he honed that love of fantasy storytelling in the dark streets of Sasserine by way of the Upper West Side gaming group he joined in 2004. He moved his family (wife + two young kids) to Seattle in 2015 to work on D&D and he's never looked back. You can find Greg on Twitter.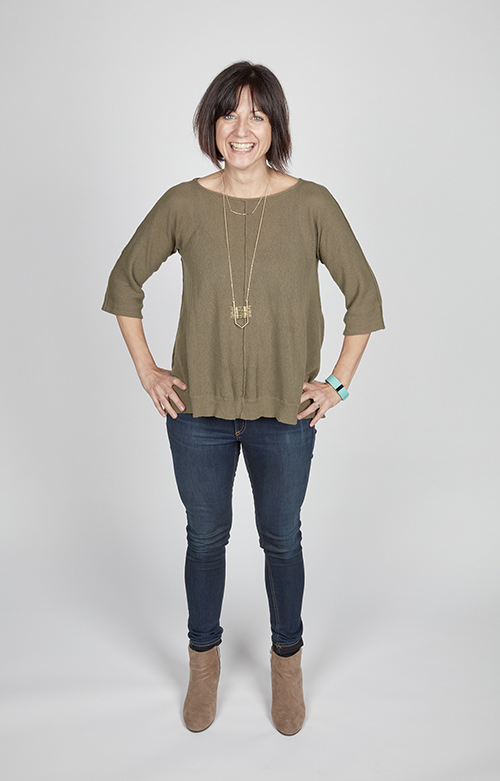 Shelly Mazzanoble
Shelly Mazzanoble will always play a magic-user. There. She said it. Enough pretending to want to break out of her comfort zone. She's a magic-user. She's also the brand lead for Avalon Hill and loves talking about that one time she played Diplomacy and SOMEONE (okay, it was Ben Petrisor) stabbed her in the back and took over her beloved Russia. If you enjoy tales of sorcery, board game upheavals, and reasons her 3 year-old is crying (HINT: She tried to make him eat a Nutella crepe), find Shelly on Twitter and Facebook.