Comedy, action and a whole lot of shaming come together in Dice Shame; an Actual Play Podcast of Storm King's Thunder by Wizards of the Coast! Join our GM Jo; her partner Harlan, his brother Alex & their best friends Justin and Rob as they tackle the daunting world of Faerun in this legendary adventure module.
Dice Shame is a podcast that welcomes its audience to the gaming table. Like the games they play at home, they try not to take themselves too seriously. The show aims to be entertaining, inclusive, and irreverent, while still taking the rules (somewhat) seriously.
Join us every Thursday morning for brand new episodes available on all major platforms including; Spotify, iTunes, Google Play and more!
If you haven't checked it out yet... what are you waiting for?!?
Our heroes respond to an old friend's request to travel to the inhospitable tundra of Icewind Dale. After a gruesome revelation, the party is sent out into the darkness to find answers where they examine the remnants of an ancient past and face off against their greatest fears.
About the Cast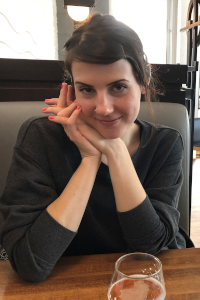 Jo Fallak (DM)
Jo Fallak (she/her) is a selectively permeable information sponge. Born second-farthest from the locus of Dice Shame, she moved to Toronto in 2005 and has enjoyed RPGs basically ever since. D&D is her favourite system, but she is omnivorous. Always ready to either laugh or cry.
Vulnerable to: horror movies, being acutely hungry, cute dogs (all dogs)
Resistant to: actual real blood, bad smells, motion sickness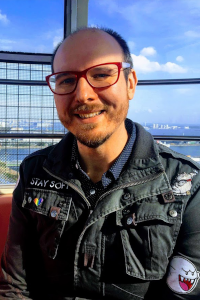 Rob Deobald
Rob Deobald (he/him) is a community and convention organizer, podcaster, tabletop game aficionado and an organizer for the Toronto Area Gamers community. Rob loves games ranging from epics abundant with intense world building and cosmic weirdness to quiet, introspective games that are personal and try to punch you in the guts.
Vulnerable to: freshly roasted coffee, kittens
Resistant to: bureaucracy, wastewater (day jobs can lead to some weird skills, eh?)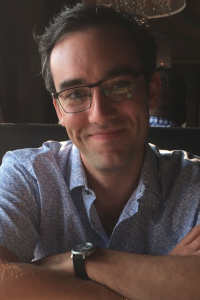 Alex Guthrie
Alex Guthrie first began playing D&D with his friends in Scouts when he was about 13 years old. They'd spend a lot of time hiking through forests, climbing through caves, building bridges across rivers, and camping out under the stars while exploring the wilderness; all while imagining that the lands they traversed were filled with Elves, Ogres, and creatures of all kind. Alex, Harlan, Justin and other friends would also spend much of their time making short films. When the opportunity arose, it wasn't hard for Alex to join a theatre group, which had a heavy emphasis on improvisation and comedy. Alex still loves to perform and he uses his imagination and creativity in playing music, writing, and of course the ever-freeing experience of role-playing games!
Vulnerable to: Distractions, pronouncing words correctly
Resistant to: Insults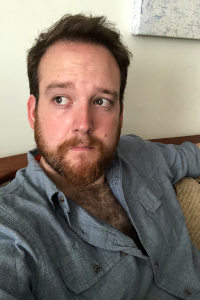 Harlan Guthrie
Harlan Guthrie(he/him) is a creative, nerdy, medium sized dynamo. Best served with a plate of Hot Wings; he is a writer, voice actor, editor, charismatic leader, cheerleader and partner to the benevolent GM Jo. If he's not working on Dice Shame, you can find him in the Audio Drama "Malevolent" pulling the strings or streaming Wednesday nights on The INVICTUS Stream. Singularly one of the most entertaining and wonderful people you will ever meet. Experienced best fresh.
Vulnerable to: pizza, compliments, jokes
Resistant to: peer pressure, horror movies & bludgeoning damage (not really, please don't hit me)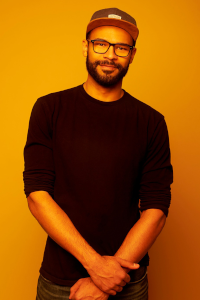 Justin James
Justin James(he/him) is a man of sound. He is a brilliant pianist and performs as a part of The Tender Senders and The Prenup within the GTA. He also narrates SciFi and Fantasy audiobooks. Look up Justin Thomas James on Audible. When he's not making sound waves, Justin can be found with his nose in a book or a video game.
Vulnerable to: East Coast Lobster and Colin Mochrie
Resistant to: cooties