Listen to the D&D live play podcast community jump into 10 different one-shot adventures, each of which highlight one of the ten guilds of Ravnica.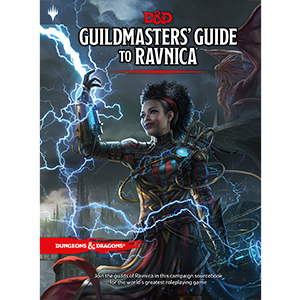 As fans of D&D know, the live play podcast community is dedicated to producing tabletop roleplaying sessions so people all over the world can enjoy the wonders of collaborative storytelling in audio form. The wonderful gamers behind d20 Dames recruited a bunch of amazing creators to jump into producing these audio adventures set in the world of Ravnica. With Guildmasters' Guide to Ravnica coming to game stores November 9 and available everywhere November 20, Podcasts of Ravnica will hopefully serve as an introduction to the lore of Magic: The Gathering for D&D players and to the storytelling mechanics of D&D for Magic fans.
As always, it's been wonderful seeing the support and cooperation these groups have shown each other, not to mention the creativity shown by their passion for fantasy storytelling. We can't wait for D&D fans to see what we have in store for Podcasts of Ravnica!
Starting on November 12th, we'll release two one-shot adventures per day, concluding on November 16. Scroll down to find out more about each podcast that's participating in Podcasts of Ravnica, including which guild each group is focusing the story around. Maybe you'll find one or two new adventures to follow along.
Subscribe to the Dungeon Delve podcast feed here on itunes, Google play, or wherever you get your podcasts.
Participants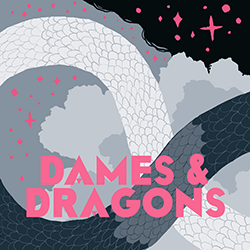 Dames and Dragons: GOLGARI SWARM
Dames & Dragons is a comedy D&D actual play podcast with a detailed original setting, lots of stupid jokes, a mystery or two, and some fumbling attempts at heroism. Join our cast of teen Guardians as they protect their Goddess from monsters, traps, social awkwardness, bread mold, and murderous ancient deities—among other things.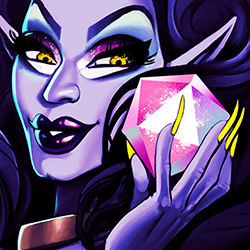 Queens of Adventure: CULT OF RAKDOS
Dungeons & Dragons & Drag Queens come together in a comedy adventure podcast! With Dungeon Master Matt Baume at the helm, nothing could possibly go wrong on these drag adventurers' path... right?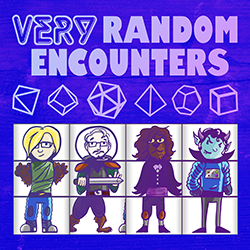 Very Random Encounters: BOROS LEGION
We are Very Random Encounters, a show where we play pen and paper RPGs in which we've randomly determined as many things as possible including characters, villains, names, places, and other wilder stuff. And from that we tell a story that we hope is funny, compelling, and emotional.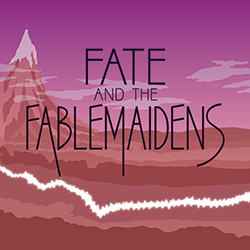 Fate and the Fablemaidens: SELESNYA CONCLAVE
Fate and the Fablemaidens is an all-women, family-friendly podcast by four friends who love goofs and games. Under the unpredictable guidance of Fate, three adventurers are thrown together on a fateful trip when the world starts falling apart around them—literally.
Plus, Special Guest: Jeff Ramos from Overrealmed.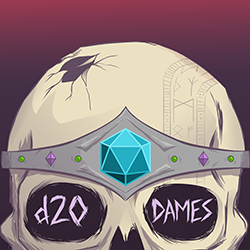 d20 Dames: AZORIUS SENATE
Do blood-soaked dungeons and ale-infused hijinks peak your interest? Then roll initiative with d20 Dames, a storytelling podcast powered by Dungeons & Dragons and conjured into existence by witches—er, women. Every other week these daring ladies explore a fantasy world with epic shenanigans like beheading or befriending monsters and punching a whole lotta creeps. Misadventure awaits!
Plus, Special Guest: Arnie Niekamp from Hello from the Magic Tavern.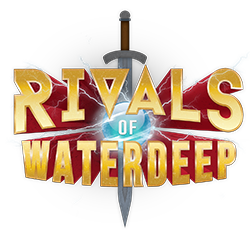 Rivals of Waterdeep: HOUSE DIMIR
Seven friends playing D&D every Sunday on live on the official D&D Twitch Channel have absconded to the podcast arts to tell you the secrets and schemes they've learned as House Dimir.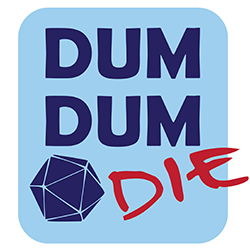 Dum Dum Die: SIMIC COMBINE
Dum Dum Die is an all female, all awesome, D&D fifth edition Homebrew (usually) actual play podcast. We adventure, we laugh and we welcome everyone to our table as long as you like adventures and laughing.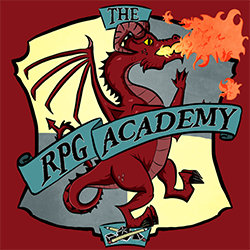 The RPG Academy: ORZHOV SYNDICATE
The goal of the RPG Academy Podcast is three-fold: to educate listeners on how to play RPGs and/or how to be better at playing RPGs. We hope to inspire our listeners to pick up the mantel of being a DM/GM for the first time. And we hope to entertain while we do it.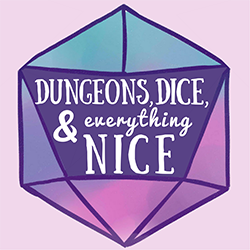 Dungeons, Dice, and Everything Nice: GRUUL CLAN
Dungeons, Dice, & Everything Nice is a live-play fifth edition Dungeons & Dragons podcast. The cast is all ladies, all comedians, ALL COLLEGE STUDENTS! We've got Goblaritas, needless sacrifices, and a lot of Butcher Shop workplace dynamics. Check it out!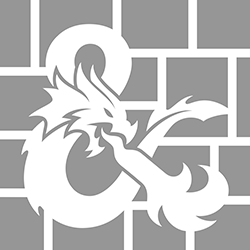 Dungeon Delve Exclusive DMed by Jen Vaughn: IZZET LEAGUE
The intrepid science lab of the Izzet League will titrate just the right solution for your storytelling problems. Join Kat Kruger (d20 Dames), Jason Burrows (Adventure, They Wrote), Teo Acosta and more as they measure and adjust temperatures, boil and probably blow themselves up in Ravnica's Tenth District, guided by the cruel mind of DM Jen Vaughn.