In this episode, hosts Bart Carroll and Shelly Mazzanoble delve into the pages of the Dungeon Master's Guide—along with R&D's Mike Mearls!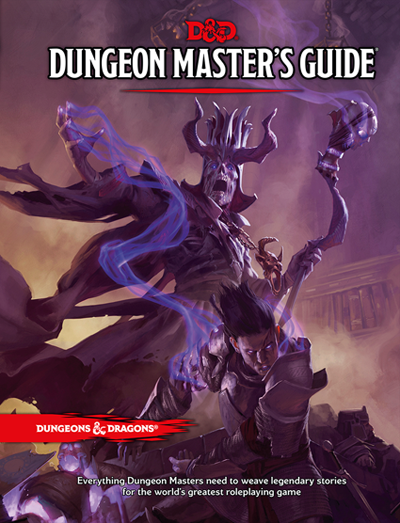 As the Dungeon Master's Guide itself states, it's good to be the dungeon master! Not only do you get to tell fantastic stories about heroes, villains, monsters, and magic, but you also get to create the world in which these stories live.
In this episode, R&D's Mike Mearls discusses the creation of the fifth edition DMG—touching upon what aspects of past versions were considered, included, or revised; the importance of the playtest process to help shape the development; and criteria for what creatures and magic items made the cut.
Of course he also tackles such essential questions as what magic item he'd want to own personally, and if his pets were monsters, what monsters would they be?
The Dungeon Master's Guide
The Dungeon Master's Guide provides the inspiration and the guidance you need to spark your imagination and create worlds of adventure for your players to explore and enjoy. Inside you'll find world-building tools, tips and tricks for creating memorable dungeons and adventures, optional game rules, hundreds of classic D&D magic items, and much more!