Shelly is out performing Avalon Hill miracles, so Greg Tito is flying solo this week as he recovers from all the time travel he's done lately. James Haeck (@jamesjhaeck) and Ruty Rutenberg (@RutyWoot) call in to talk about the work they and their colleagues put in for flavorful and awesome Xanathar's Lost Notes to Everything Else – a companion to Xanathar's Guide to Everything designed by the Guild Adepts. After James shares his love for world-ending dragons, we get into his and Ruty's favorite new subclasses from Xanathar's Notes, with the Discord Bard and the Runegaurd Fighter topping the list.  Lore You Should Know – Matt Sernett (@Sernett) and Chris Perkins (@ChrisPerkinsDnD) return to the topic of Wyrms of the North, this time focusing on the good metallic dragons, such as the Felgalus, the flying misfortune, so named for his unfortunate habit of "accidentally" flying into unexpecting bystanders, and  Palarandusk, the Unseen Protector, featured in Force Grey by Matt Mercer and named for the fact that's parts of his body phase in and out of! Watch Dragon Talk recordings live on twitch.tv/dnd Mondays at 2pm PT!
Here's a guide to when each segment on the podcast begins:
00:00 – Intro with and Greg Tito (@gregtito) and James Haeck (@jamesjhaeck)
12:22 – Lore You Should Know - Matt Sernett (@Sernett) and Chris Perkins (@ChrisPerkinsDnD) – Good Wyrms of the North
47:34 – Interview with James Haeck (@jamesjhaeck) and Ruty Rutenberg (@RutyWoot)
1:38:32 – Outro with Greg Tito
Find out more about the Guild Adept program here.
Subscribe to the Official D&D Podcast on iTunes, on Google Play, or wherever you get podcasts.
Watch Dragon Talk recordings live on twitch.tv/dnd Mondays at 2pm PT!
If you're interested in submitting your artwork to be considered for use with D&D, send five images to artdrop@wizards.com.
Here's video of the interview segment from today's podcast:
Lore You Should Know  – Good Wyrms of the North
James Haeck and Ruty Rutenberg
Gutest Bios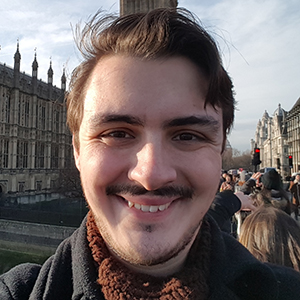 James Haeck
James Haeck loves telling stories, making new friends, and growling out the gnarly voices of chromatic dragons to his terrified players. He's always working on the next D&D project, whether it's editing EN World EN5ider magazine, designing for the D&D Adventurer's League, starting kobold revolutions at Kobold Press, or even collaborating with Matthew Mercer on the Critical Role Campaign Guide. He's been in the Plane of Fire (Southern California) for the past four years, and is overjoyed to return home to Seattle.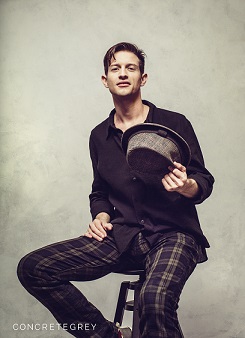 Ruty Rutenberg
Ruty Rutenberg -  US Army OIF/OEF Veteran, Actor, Writer, Voice Over, and Award Winning Dungeon Master & Creator. Ruty's expertise spans multiple platforms, and work alongside all the major Studios on titles like *Argo, Fury, Finest Hours, Magnificent Seven*, the recently released *Growhouse* by Snoop Dogg & DJ Pooh, and *The Wall* directed by Doug Liman. When not acting, voice acting, or writing for film & television, Ruty is writing content for Dungeons and Dragons, and a host of other RPG publishers and game designers. Somehow, he finds the time to stop for panels on the convention circuit. Recently, PAX, Gary Con, Emerald City & Los Angeles Comic Cons, Winter Fantasy, and you can catch him next at Gen Con, alongside his Maze Arcana co-creator Satine Phoenix (@SatinePhoenix). When he can, he loves gaming with attendees and is currently planning the future content as Dungeon Master of the amazing Maze Arcana titles, *Orphan Echo, Peanut Gallery*… and even an upcoming Stream of Annihilation. Shhhhh….
Host Bios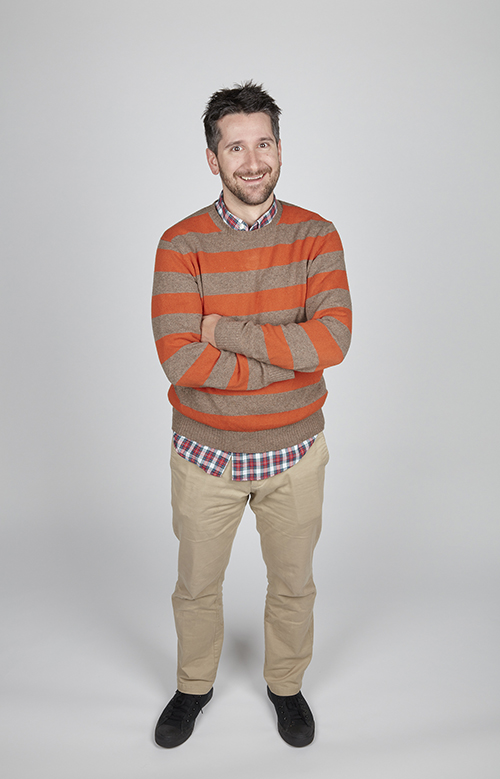 Greg Tito
Greg Tito has had weird and long career as an Off Broadway stage manager, a playwright, a theater carpenter, a secretary, an RPG designer, a games journalist, and now a PR/Marketing person. He has loved Dungeons & Dragons ever since 1985 when he found an old copy of the AD&D Dungeon Master's Guide on his brother's bookshelf and he honed that love of fantasy storytelling in the dark streets of Sasserine by way of the Upper West Side gaming group he joined in 2004. He moved his family (wife + two young kids) to Seattle in 2015 to work on D&D and he's never looked back. You can find Greg on Twitter.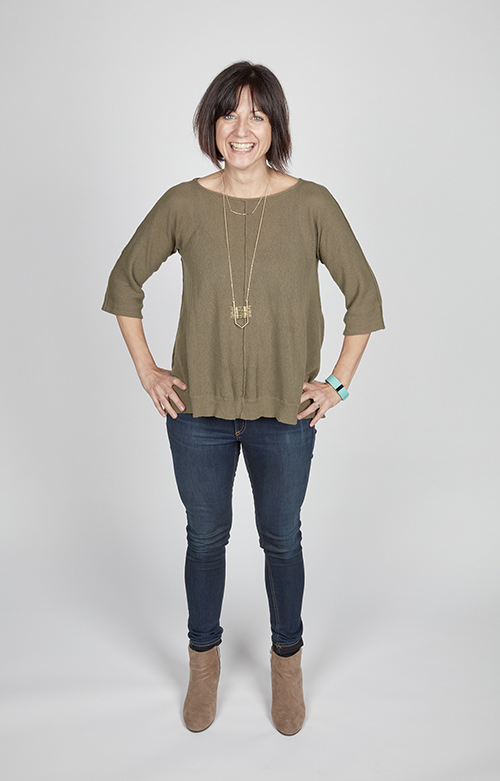 Shelly Mazzanoble
Shelly Mazzanoble will always play a magic-user. There. She said it. Enough pretending to want to break out of her comfort zone. She's a magic-user. She's also the brand lead for Avalon Hill and loves talking about that one time she played Diplomacy and SOMEONE (okay, it was Ben Petrisor) stabbed her in the back and took over her beloved Russia. If you enjoy tales of sorcery, board game upheavals, and reasons her 3 year-old is crying (HINT: She tried to make him eat a Nutella crepe), find Shelly on Twitter and Facebook.