Before calling up President of Beamdog Trent Oster (@TrentOster), Shelly Mazzanoble (@shellymoo) and Greg Tito (@gregtito) talk about Greg's taste in musicals and preparing for the holidays. Trent joins us to talk about all the work and features going into Neverwinter Nights: Enhanced Edition, working with the modding community, and how important butts are when driving race cars.  Lore You Should Know – Matt Sernett (@Sernett) and Chris Perkins (@ChrisPerkinsDnD) tell us all about the ins, outs and doughnutty ways of Sigil, the City of Doors, and it's enigmatic "leader" the Lady of Pain. Watch Dragon Talk recordings live on twitch.tv/dnd Mondays at 2pm PT!
Here's a guide to when each segment on the podcast begins:
00:00 – Intro with Shelly Mazzanoble (@shellymoo) and Greg Tito (@gregtito)
6:18 – Lore You Should Know Matt Sernett (@Sernett) and Chris Perkins (@ChrisPerkinsDnD) - Sigil
25:52 – Interview with Trent Oster (@TrentOster)
1:06:05 – Outro with Shelly Mazzanoble and Greg Tito
Subscribe to the Official D&D Podcast on iTunes, on Google Play, or wherever you get podcasts.
Watch Dragon Talk recordings live on twitch.tv/dnd Mondays at 2pm PT!
Then check out Dice, Camera, Action on twitch.tv/dnd Tuesday at 4pm PT, and catch up on the old episodes in the collection here.
Find out more about the Guild Adept program here.
If you're interested in submitting your artwork to be considered for use with D&D, send five images to artdrop@wizards.com.
Here's video of the interview segment from today's podcast:
Sage Advice: Illusions –
Trent Oster
Guest Bio
Greg Tito
Trent Oster started developing games in 1994, as a game designer / artist / programmer on "Blasteroids 3D", a truly awful 16 bit Dos game. Later that year Trent was one of six original co-founders in Bioware, working on the action game "Shattered Steel". After splitting off in 1995 to co-found "PyroTech Studios", Trent returned to Bioware in 1996 to ship "Shattered Steel" as lead 3D Artist/Programmer. During his time at Bioware, Trent worked as a Technical Artist, Programmer and Project Director, leading the development of the award-winning Neverwinter Nights from a one sentence description through two expansion packs and over 5 million units sold. After a stint as the Director of Technology at Bioware (and surviving two acquisitions), Trent left the company in 2009 to co-found Beamdog with former Bioware Lead-Programmer Cameron Tofer. When not rapidly switching hats from Director of Business Development to Creative Director, Trent likes to take breaks in the soothing environment of his Mazda RX-7 Road Race car or spend his time in idle relaxation as a weaponsmith, forging all matter of bladed items.
Host Bios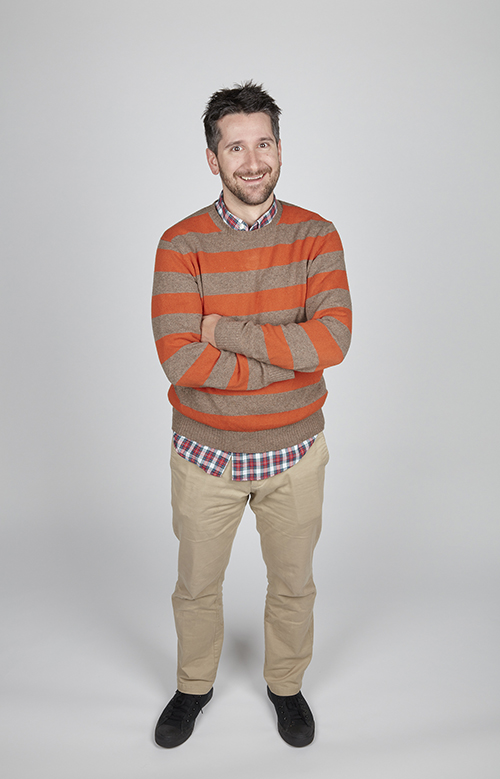 Greg Tito
Greg Tito has had weird and long career as an Off Broadway stage manager, a playwright, a theater carpenter, a secretary, an RPG designer, a games journalist, and now a PR/Marketing person. He has loved Dungeons & Dragons ever since 1985 when he found an old copy of the AD&D Dungeon Master's Guide on his brother's bookshelf and he honed that love of fantasy storytelling in the dark streets of Sasserine by way of the Upper West Side gaming group he joined in 2004. He moved his family (wife + two young kids) to Seattle in 2015 to work on D&D and he's never looked back. You can find Greg on Twitter.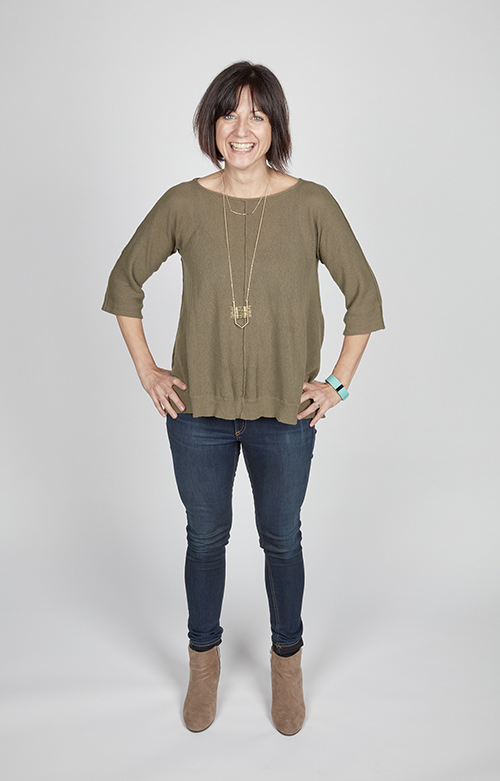 Shelly Mazzanoble
Shelly Mazzanoble will always play a magic-user. There. She said it. Enough pretending to want to break out of her comfort zone. She's a magic-user. She's also the brand lead for Avalon Hill and loves talking about that one time she played Diplomacy and SOMEONE (okay, it was Ben Petrisor) stabbed her in the back and took over her beloved Russia. If you enjoy tales of sorcery, board game upheavals, and reasons her 3 year-old is crying (HINT: She tried to make him eat a Nutella crepe), find Shelly on Twitter and Facebook.