Today's episode of Dragon Talk begins with Kelly Lynne D'Angelo (@kahlanrock) and Rachel Seeley (@sunnyseeley) from the popular L.A. based, all-female D&D actual-play podcast: Girls, Guts, Glory (@girlsgutsglory), calling in to talk about how they got started playing and where it has taken them since. Greg Tito (@gregtito) and Shelly Mazzanoble (@shellymoo) share some of their early experiences meeting people from many diverse backgrounds through creative gaming and being citizens of the inclusive nerd-verse with Kelly and Rachel. Lore You Should Know— The immortal daughters of the greater goddess, Mystra,  The Seven Sisters are detailed in the segment today with Matt Sernett(@Sernett) & Chris Perkins(@ChrisPerkinsDnD).
Here's a guide to when each segment on the podcast begins:
00:00 – Intro with Shelly Mazzanoble (@shellymoo) and Greg Tito (@gregtito)
17:58 – Lore You Should Know with Matt Sernett(@Sernett) & Chris Perkins(@ChrisPerkinsDnD)
38:38 – Interview with Kelly Lynne D'Angelo(@kahlanrock) & Rachel Seeley(@sunnyseeley)
1:17:50 – Outro with Shelly Mazzanoble and Greg Tito
Learn more about the Adventurers League here.
Subscribe to the Official D&D Podcast on iTunes, on Google Play, or wherever you get podcasts.
Watch Dragon Talk recordings live on twitch.tv/dnd Mondays at 2pm PT!
Then check out Dice, Camera, Action on twitch.tv/dnd Tuesday at 4pm PT, and catch up on the old episodes in the collection here.
Find out more about the Guild Adept program here.
If you're interested in submitting your artwork to be considered for use with D&D, send five images to artdrop@wizards.com.
Here's video of the interview segment from today's podcast:
Guest Bios
Kelly D'Angelo
Dungeon Master: Kelly D'Angelo: Hailing from the cold winds of Upstate New York, Kelly has a knack for the whimsical. An animation writer for Hasbro, a musical theatre writer, and a super-nerd, she combines all of her talents in one at the DM table. You can catch her in-person at her bi-weekly musical improv show with "Musical! The Musical!" at iOWest or you can tune into Geek & Sundry to see her dancing around at "Gather Your Party." With her dynamic voice work, layered storytelling, and jokes abound, you'll get sucked into her world like an unstable portal to the Nine Hells. And good luck trying to get out of one of those.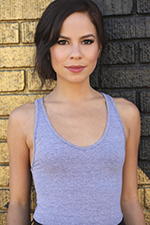 Kimberly Hidalgo
Walnut Creek native Kimberly Hidalgo is a writer, actress and first time Dungeon Master. She has her B.A. in Communication from the University of Southern California, where she graduated with honors. You can see her act in Grey's Anatomy, Bones, How I Met Your Mother, To Save a Life, among other great television and film projects. She recently worked alongside Woody Harrelson and Liam Hemsworth in Lionsgate's period western, The Duel. Kim also has several writing projects in the works. She likes good food and hanging with her maltipoo Luna.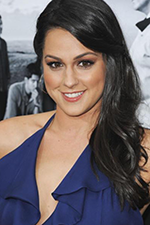 Kelen Coleman
Kelen Coleman is an actress currently starring on CBS's new hit, Me, Myself and I. Kelen is best known for her roles on Big Little Lies, The Office, Newsroom, and The McCarthy's among other great film and television. She grew up in Potomac, Maryland and attended the University of North Carolina at Chapel Hill.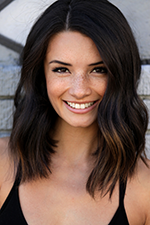 Alice Greczyn
Alice Greczyn never intended to become an actress. The California-born brunette grew up moving around the Midwest until her family settled in Colorado, where Greczyn became a college student with the goal of traveling the world as a nurse or paramedic. It was there that Greczyn was approached by a talent manager who invited her to come to L.A. for a pilot season. Her acting career has flourished ever since. Greczyn, whose unique look stems from her Eurasian ancestry, is best known for her roles on ABC Family's The Lying Game, Make It Or Break It, and Lincoln Heights, and for her comedic appearances in films such as Sex Drive and Dukes of Hazzard. When she's not acting, Greczyn loves to write, travel, and spend time with her family and cats. Alice also owns an Etsy shop, House of Simpkin, a vintage collection of wearable unusuals. She is currently working on publishing her first book.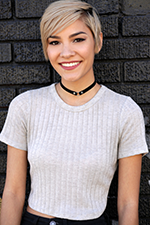 Erika
Erika was born and raised in Walnut Creek, CA. She then moved to Ashland, OR to study theatre at Southern Oregon University, where she spent most of her free time playing video games and marathoning fantasy movies with Rachel. After three years, she moved to Los Angeles to pursue her career as a stylist. She had a style blog, appropriately named A Style Pixie, and though her blog is retired, you can keep up with her style adventures on Instagram (@astylepixie) and Fashiontap (@erika). She now works for celebrity stylist, Natalie Saidi. She is a frequent attendee of any and every Renaissance Faire she can get to.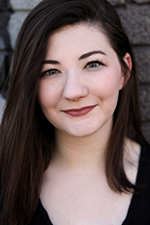 Rachel Seeley
Rachel Seeley is an actress from the rainy state of Washington. She has her BFA in theatre arts (with an emphasis in acting) from Southern Oregon University, where she also had an acting internship at the nearby Oregon Shakespeare Festival. Rachel has been a life-long nerd, and currently has three campaigns running (including this one, with a fourth in the works).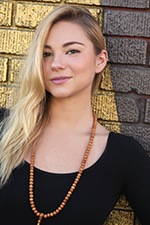 Allie Gonino
Allie Gonino, a native of Heath, TX, is best known for her role as Laurel Mercer on the [Freeform] original series, The Lying Game, and as Rachel Jensen on the SundanceTV series, The Red Road, starring opposite Julianne Nicholson and Martin Henderson. A violin player and singer since age seven, she has played in bands such as The Stunners and The Good Mad, and composed music for various films. When she's not entertaining, Allie enjoys long walks on the beach, hanging with her dogs Lola and Milo, dancing, practicing yoga, signing petitions, good food, and traveling.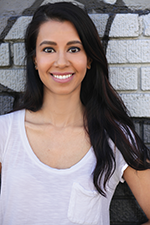 Sujata Day
With her infectious personality and unique sense of humor, Pittsburgh native Sujata Day has established herself in Hollywood as an actress, creator/writer, producer and director. She currently produces, writes, and stars in the sci-fi dance series Larry & Lucy. She honed her comedy skills at Upright Citizens Brigade Theatre, graduating from the improv program. You may recognize Sujata as CeCe from the award-winning web series The Misadventures of Awkward Black Girl. Recent TV/film credits include a recurring role on HBO's Insecure, Life in Pieces and The Grinder. She is a 2016 Sundance | YouTube New Voices Lab fellow for her project Soda Shop. Sujata makes her narrative directing debut with the short film Cowboy and Indian.
Host Bios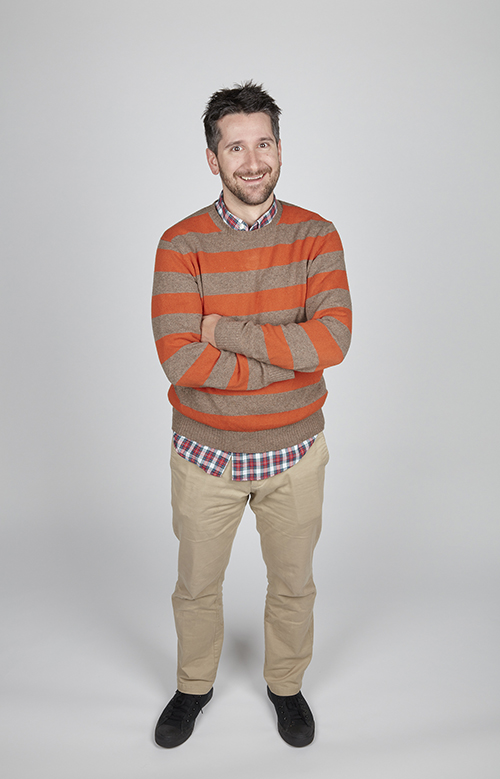 Greg Tito
Greg Tito has had weird and long career as an Off Broadway stage manager, a playwright, a theater carpenter, a secretary, an RPG designer, a games journalist, and now a PR/Marketing person. He has loved Dungeons & Dragons ever since 1985 when he found an old copy of the AD&D Dungeon Master's Guide on his brother's bookshelf and he honed that love of fantasy storytelling in the dark streets of Sasserine by way of the Upper West Side gaming group he joined in 2004. He moved his family (wife + two young kids) to Seattle in 2015 to work on D&D and he's never looked back. You can find Greg on Twitter.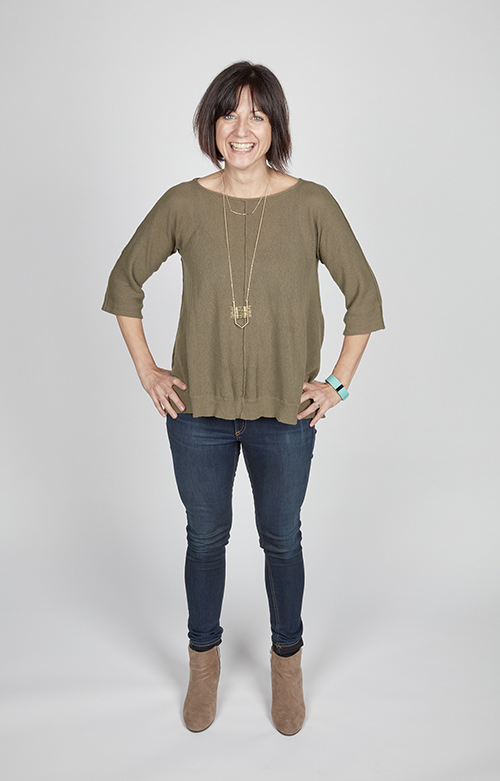 Shelly Mazzanoble
Shelly Mazzanoble will always play a magic-user. There. She said it. Enough pretending to want to break out of her comfort zone. She's a magic-user. She's also the brand lead for Avalon Hill and loves talking about that one time she played Diplomacy and SOMEONE (okay, it was Ben Petrisor) stabbed her in the back and took over her beloved Russia. If you enjoy tales of sorcery, board game upheavals, and reasons her 3 year-old is crying (HINT: She tried to make him eat a Nutella crepe), find Shelly on Twitter and Facebook.