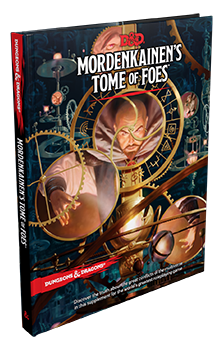 Mordenkainen's Tome of Foes releases everywhere on May 29 (with a limited alternative cover hitting game stores slightly earlier on May 18)—in which, you'll discover the truth about the great conflicts of the D&D multiverse!
To help showcase these conflicts and preview more of the book, and because many people here in the United States are interested in bracket tournaments this month, we're excited to present Mordenkainen's Mayhem on twitch.tv.dnd!
Mordenkainen's Mayhem!
In past years, we've hosted a series of polls to see which creatures advanced through an elimination tournament (whether based on presumed combat prowess and/or sheer popularity). This time, we're showcasing members of the D&D team battling with these fearsome creatures around the table to see who/what reigns supreme!
We've selected eight roughly balanced creatures from the pages of Mordenkainen's Tome of Foes, and members of the D&D team will each run one of these creatures. We'll livestream these battles to the death, with the victor progressing on to the next round. We'll be presenting one competition per week, until an ultimate champion is crowned after seven weeks.
And we plan to livestream it all.
Here's How It Works
Each week starting March 19, we'll livestream a battle on twitch.tv/dnd. Look for the full battle to take place live on Mondays 4-5 PM PT after the Dragon Talk livestream. On social and in-between livestreams all week long, we'll share a short recap after the matches to catch folks up on what's happened, so don't worry about falling behind on the action.
The battles are meant to be a quick and fluid, and to help preview the abilities and themes of some of the most dangerous creatures in Mordenkainen's Tome of Foes. For that reason, we won't be announcing the full bracket of monsters in advance, only the players. And our DM Chris Lindsay has a few tricks and tactics to help bring fights to their scheduled end. Those may involve you, the viewers on the livestreams, so being there in chat may just have an impact on the match. Come hang out to cheer on your favorites!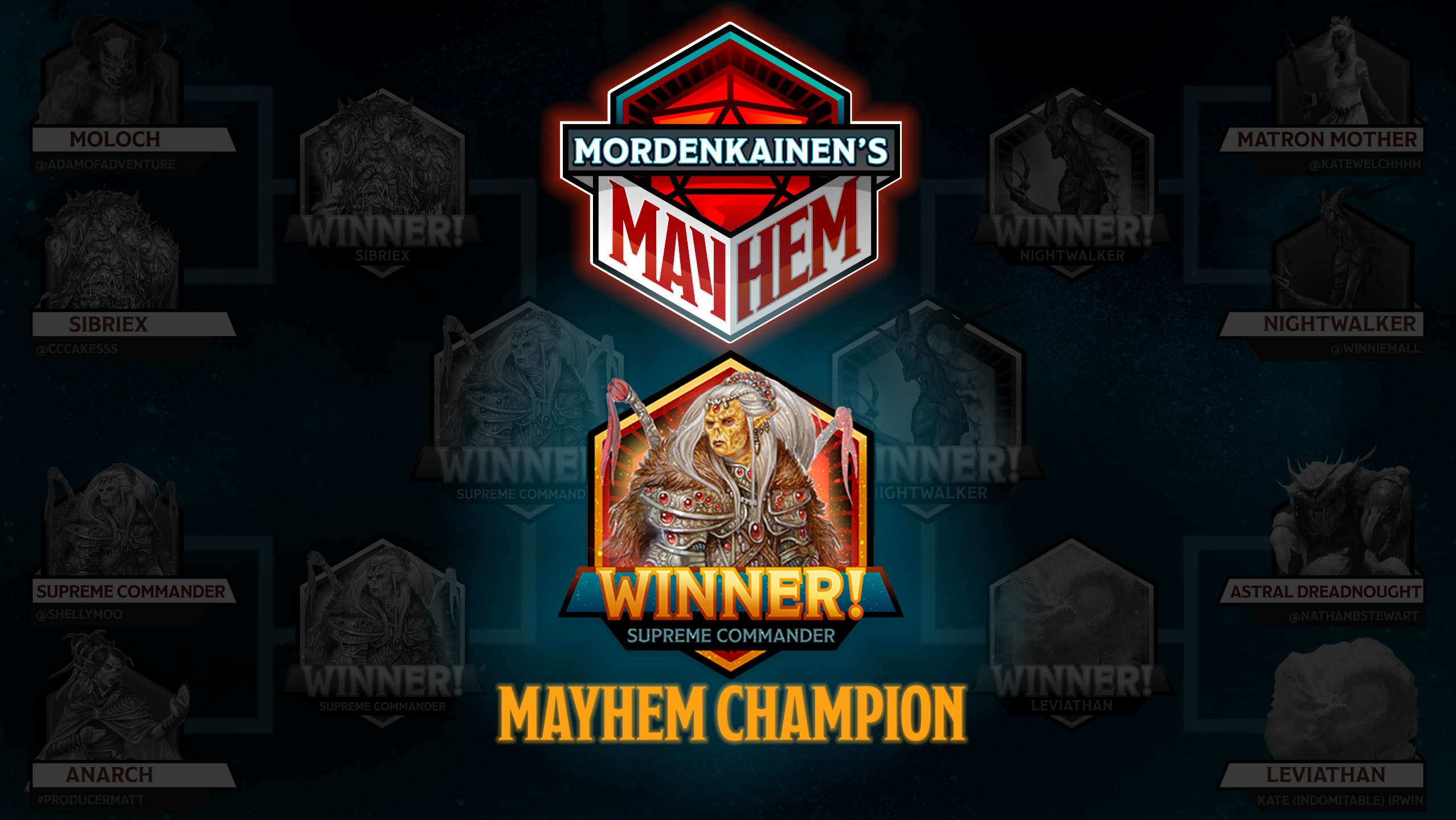 Matchup Round 3
The Championship (Monday 4/30): Shawn Wood vs. Ari Levitch
Matchups Round 2
Week 1 (Monday 4/16): Emi Tanji vs. Shelly Mazzanoble/Shawn Wood
Week 2 (Monday 4/23): Ari Levitch vs. Kate Irwin
Matchups Round 1
Week 1 (Monday 3/19): Emi Tanji vs. Adam Lee
Week 2 (Monday 3/26): Shelly Mazzanoble vs. Matt Warren
Week 3 (Monday 4/2): Kate Welch vs. Ari Levitch
Week 4 (Monday 4/9): Nathan Stewart vs. Kate Irwin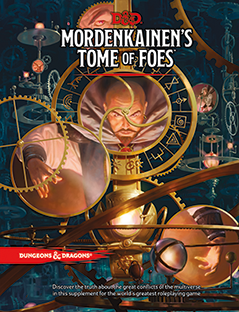 Players:
Kate Irwin
Adam Lee
Ari Levitch
Shelly Mazzanoble
Nathan Stewart
Emi Tanji
Matt Warren
Kate Welch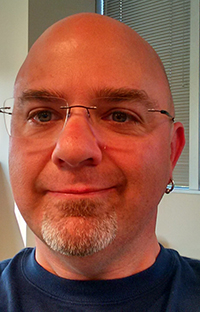 DM: Chris Lindsay
Chris Lindsay began his love affair with Dungeons & Dragons as a wee lad in the early '80s. In 2010 Chris joined the D&D brand team and is currently the product manager for Dungeons & Dragons as well as the head of the D&D Adventurers League and the architect for the Dungeon Masters Guild, and Guild Adept program. Chris has been known to hop in front of a camera now and again, originally for ExtraLife charity events, and more currently on Maze Arcana's Peanut Gallery, and as a Dungeon Master during the Stream of Annihilation. Chris can also be seen handing out DM advice on Geek & Sundry's Epic Homebrews episode of GM Tips with Satine Phoenix. You can find him on Twitter under the moniker @OnnatryxTwitter.
---