We have reached Stream of Many Eyes eve everyone! In just a scant few hours, the show will commence! With a plethora of amazing Dungeons & Dragons live-play, detailed sets, cosplay, and exciting announcements, all streamed live on Twitch.tv/dnd, this will really be something you won't want to miss! On today's podcast, Shelly Mazzanoble (@shellymoo) and Greg Tito (@gregtito) welcome Sirens of the Realms star Krystina Arielle Tigner. A fairly new player in the D&D universe, Krystina only started playing a few years ago. Yet, in that time she has already had many exciting adventures both in table-top gaming and in real life. She calls in to tell us all about it. Lore You Should Know— The Elemental Planes of the multiverse harbor fantastical beings of immense power and innumerable mortal dangers. The formidable Genies however, travel easily between these worlds and when they venture to the Material Plane they sometimes have children. These offspring are known as the Genasi and they are the topic of discussion today with Matt Sernett(@Sernett) & Chris Perkins(@ChrisPerkinsDnD).    
Here's a guide to when each segment on the podcast begins:
00:00 – Intro with Shelly Mazzanoble (@shellymoo) and Greg Tito (@gregtito)
10:48 – Lore You Should Know with Matt Sernett(@Sernett) & Chris Perkins(@ChrisPerkinsDnD)
21:26 – Interview with Krystina Arielle Tigner (@KrystinaArielle)
1:05:13 – Outro with Shelly Mazzanoble and Greg Tito
Learn more about the Adventurers League here.
Subscribe to the Official D&D Podcast on iTunes, on Google Play, or wherever you get podcasts.
Watch Dragon Talk recordings live on twitch.tv/dnd Mondays at 2pm PT!
Then check out Dice, Camera, Action on twitch.tv/dnd Tuesday at 4pm PT, and catch up on the old episodes in the collection here.
Find out more about the Guild Adept program here.
If you're interested in submitting your artwork to be considered for use with D&D, send five images to artdrop@wizards.com.
Here's video of the interview segment from today's podcast:
Guest: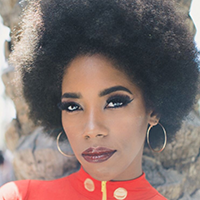 Krystina Arielle
Krystina Arielle is an LA based actress, cosplayer and pop culture enthusiast from Columbus, Georgia. She has been featured in Cosplay Culture Magazine, Buzzfeed and on Netflix. She hopes to spread a message of representation and inclusion to all that cross her path.
Host Bios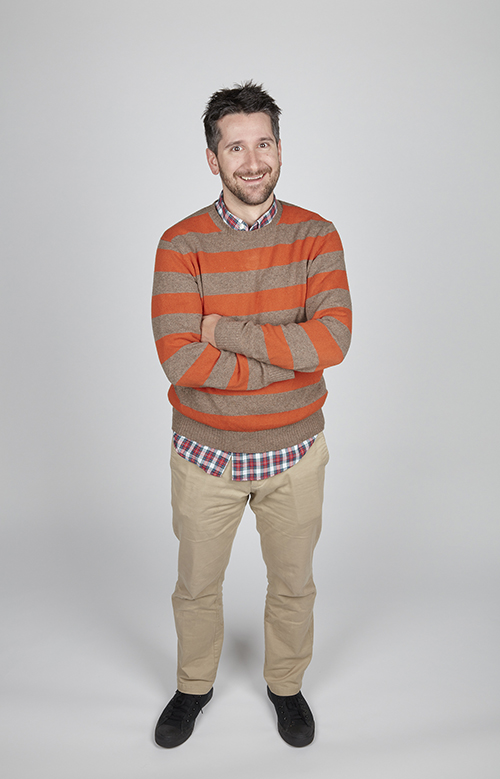 Greg Tito
Greg Tito has had weird and long career as an Off Broadway stage manager, a playwright, a theater carpenter, a secretary, an RPG designer, a games journalist, and now a PR/Marketing person. He has loved Dungeons & Dragons ever since 1985 when he found an old copy of the AD&D Dungeon Master's Guide on his brother's bookshelf and he honed that love of fantasy storytelling in the dark streets of Sasserine by way of the Upper West Side gaming group he joined in 2004. He moved his family (wife + two young kids) to Seattle in 2015 to work on D&D and he's never looked back. You can find Greg on Twitter.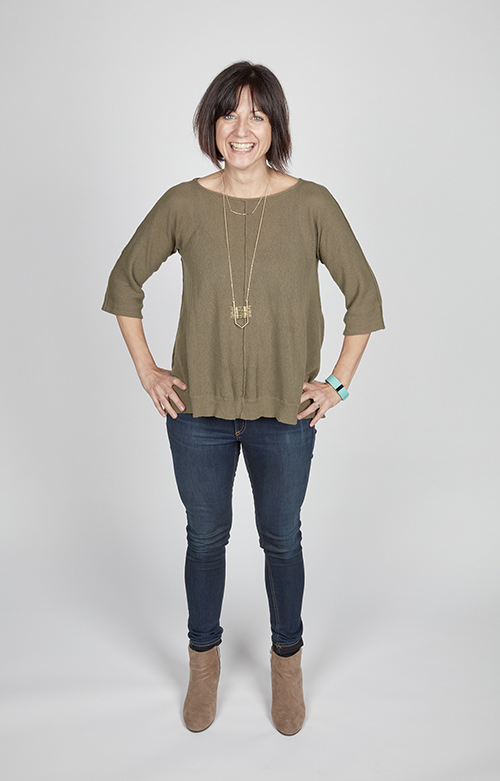 Shelly Mazzanoble
Shelly Mazzanoble will always play a magic-user. There. She said it. Enough pretending to want to break out of her comfort zone. She's a magic-user. She's also the brand lead for Avalon Hill and loves talking about that one time she played Diplomacy and SOMEONE (okay, it was Ben Petrisor) stabbed her in the back and took over her beloved Russia. If you enjoy tales of sorcery, board game upheavals, and reasons her 3 year-old is crying (HINT: She tried to make him eat a Nutella crepe), find Shelly on Twitter and Facebook.