Shelly Mazzanoble (@shellymoo) and Greg Tito (@gregtito)  begin as Greg fails his perception checks to discover this week's guests – Kat Kruger (@katkruger) and Jen Vaughn (@thejenya) from d20dames.com, a Bi-weekly D&D storytelling podcast. The Dames discuss how they each arrived in the realms of fantasy tabletop gaming. Misadventure awaits as Kat discusses a healthy obsession with penning original narratives as chief wordsmith at her company Steampunk Unicorn Studio, and Jen tells of her journey as a freelance cartoonist, game designer, and writer for comics such as Cartozia Tales and the new Goosebumps comic! Be sure to see D20 Dames live episode at this year's Emerald City Comic Con: Saturday, March 3rd, 2018. Lore You Should Know - Matt Sernett (@Sernett) focuses in on the wonderful world of Tieflings. These infernally spawned creatures have a long strange history in the realm since their introduction in 2nd Edition D&D.    
Here's a guide to when each segment on the podcast begins:
00:00 – Intro with Shelly Mazzanoble (@shellymoo) and Greg Tito (@gregtito)
9:22 – Lore You Should Know with Matt Sernett (@Sernett) – Tieflings
32:28 – Kat Kruger (@katkruger) and Jen Vaughn (@thejenya)
1:21:10 – Outro with Shelly Mazzanoble and Greg Tito
Learn more about the Adventurers League here.
Subscribe to the Official D&D Podcast on iTunes, on Google Play, or wherever you get podcasts.
Watch Dragon Talk recordings live on twitch.tv/dnd Mondays at 2pm PT!
Then check out Dice, Camera, Action on twitch.tv/dnd Tuesday at 4pm PT, and catch up on the old episodes in the collection here.
Find out more about the Guild Adept program here.
If you're interested in submitting your artwork to be considered for use with D&D, send five images to artdrop@wizards.com.
Here's video of the interview segment from today's podcast:
Kat Kruger & Jen Vaughn
Lore You Should Know: Tieflings
Guest Bios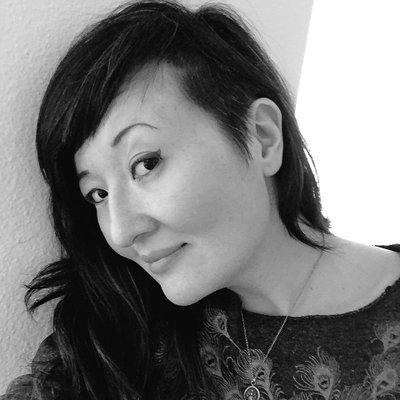 Kat Kruger
Kat Kruger is Chief Wordsmith at Steampunk Unicorn Studio, offering a wide gamut of storytelling, workshop, and publishing services for clients in the entertainment and gaming industries. She is also an acclaimed author, having written the novel adaptation of Bruce McDonald's film Weirdos as well as the Lycan Code series (formerly The Magdeburg Trilogy), which has been translated into German by Random House. Follow her on Twitter & Instagram @katkruger.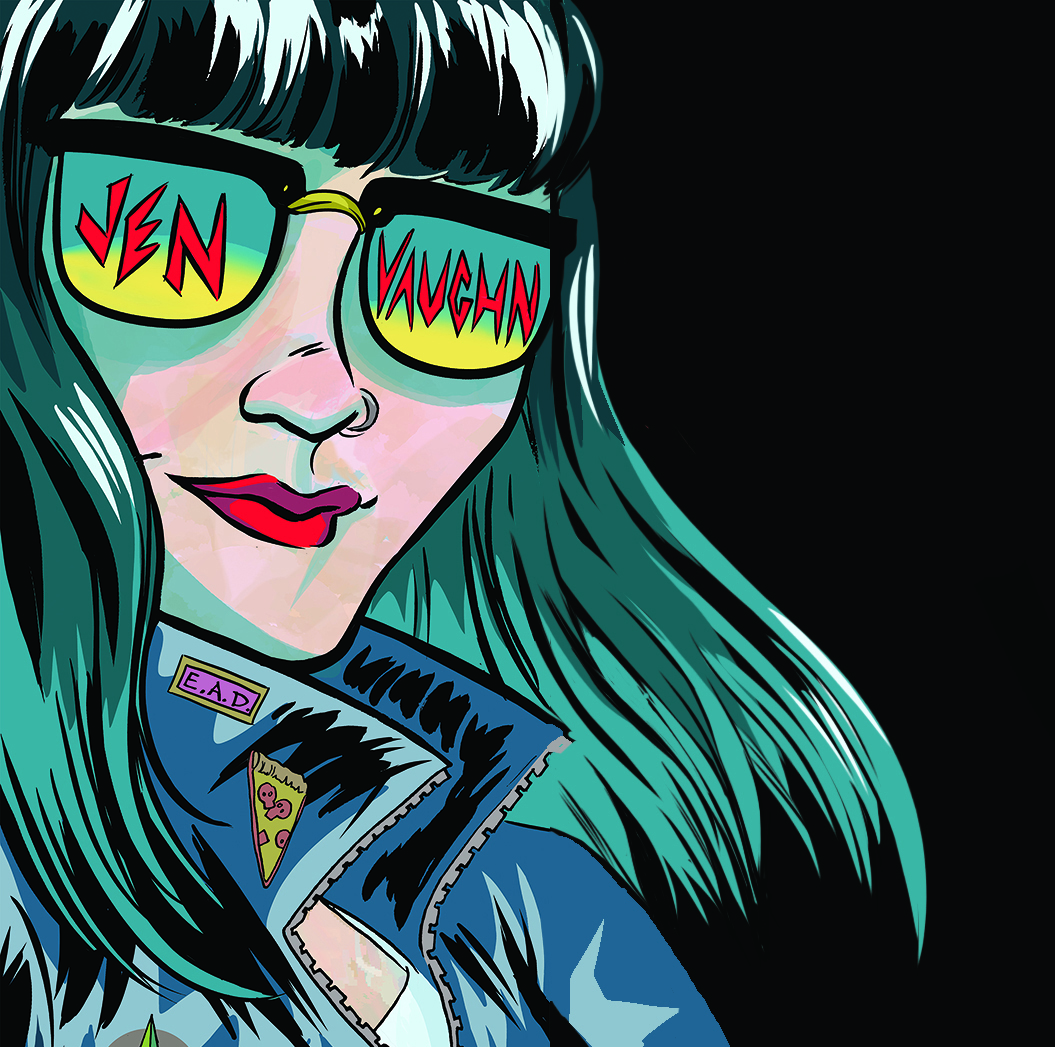 Jen Vaughn
Jen Vaughn is a freelance cartoonist and game designer. By day, she has written for Episode, Nicki Minaj: The Empire game, Plants vs Zombies. By night, she writing comics like GOOSEBUMPS: Download and Die!, drawing covers for Vixens or My Little Pony and finishing up the last issue of the RPG-style collaborative comics anthology, Cartozia Tales! Find her online at Twitter + Instagram @TheJenya.
Host Bios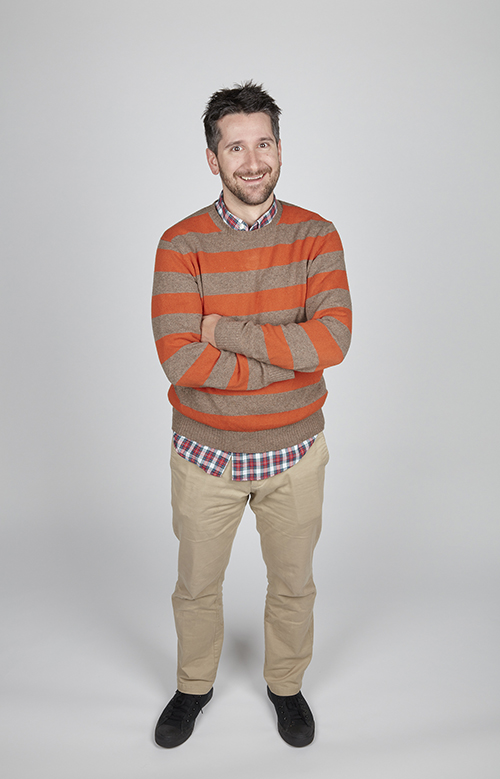 Greg Tito
Greg Tito has had weird and long career as an Off Broadway stage manager, a playwright, a theater carpenter, a secretary, an RPG designer, a games journalist, and now a PR/Marketing person. He has loved Dungeons & Dragons ever since 1985 when he found an old copy of the AD&D Dungeon Master's Guide on his brother's bookshelf and he honed that love of fantasy storytelling in the dark streets of Sasserine by way of the Upper West Side gaming group he joined in 2004. He moved his family (wife + two young kids) to Seattle in 2015 to work on D&D and he's never looked back. You can find Greg on Twitter.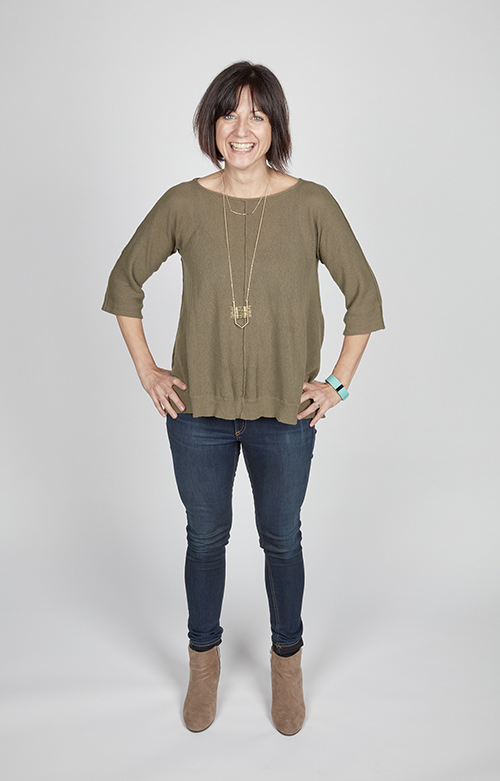 Shelly Mazzanoble
Shelly Mazzanoble will always play a magic-user. There. She said it. Enough pretending to want to break out of her comfort zone. She's a magic-user. She's also the brand lead for Avalon Hill and loves talking about that one time she played Diplomacy and SOMEONE (okay, it was Ben Petrisor) stabbed her in the back and took over her beloved Russia. If you enjoy tales of sorcery, board game upheavals, and reasons her 3 year-old is crying (HINT: She tried to make him eat a Nutella crepe), find Shelly on Twitter and Facebook.