We begin by  welcoming this week's guest…Bob Ross? Shelly Mazzanoble (@shellymoo) and Greg Tito (@gregtito) let their imaginations soar with the possibilities of Axis & Allies & Bob Rosses! Tremble in fear at the thought of an all-out assault of legions of evil little trees upon your forces! After this flight of fancy, we come back to reality to present our actual interview with actor, director, author, and Emmy Award winning narrator Joe Manganiello (@joemanganiello). From the age of ten, Joe has had a love for tabletop gaming and storytelling. When he got the chance to play as a guest on the massively popular live-stream D&D game, Critical Role, he stole the show in an astounding act of betrayal during the gripping finale of the first campaign. Sage Advice – Jeremy Crawford (@jeremyecrawford) explains the sometimes-tricky subject of mounted combat on the podcast today. Riding into battle atop a mighty steed or even soaring through the clouds on the back of a dragon is a mainstay of fantasy narratives, but in D&D there are specific rules and limitations to consider.
Here's a guide to when each segment on the podcast begins:
00:00 – Intro with Shelly Mazzanoble (@shellymoo) and Greg Tito (@gregtito)
10:29 – Lore You Should Know with Jeremy Crawford (@jeremyecrawford) – Mounted Combat
52:27 – Joe Manganiello (@joemanganiello)
1:15:44 – Outro with Shelly Mazzanoble and Greg Tito
Learn more about the Adventurers League here.
Subscribe to the Official D&D Podcast on iTunes, on Google Play, or wherever you get podcasts.
Watch Dragon Talk recordings live on twitch.tv/dnd Mondays at 2pm PT!
Then check out Dice, Camera, Action on twitch.tv/dnd Tuesday at 4pm PT, and catch up on the old episodes in the collection here.
Find out more about the Guild Adept program here.
If you're interested in submitting your artwork to be considered for use with D&D, send five images to artdrop@wizards.com.
Guest Bio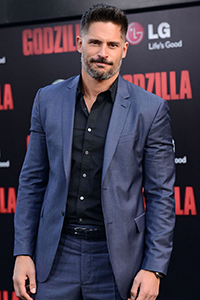 Joe Manganiello: Arkhan
Joe Manganiello is an actor, a producer, a director, a published author, an Emmy winning narrator, and a lifelong D&D enthusiast. He earned a BFA in acting from The Carnegie Mellon University School of Drama before going on to become known for his roles in True Blood, the Magic Mike movies, Sam Raimi's Spider-Man, Pee Wee's Big Holiday, Sabotage, What to Expect When You're Expecting, and most recently his arc on Critical Role. His book Evolution has been printed in several languages and is available through Simon & Schuster's Gallery Books. He can next be seen in the films Drunk Parents with Alec Baldwin, Rampage with Dwayne "The Rock" Johnson, Stano which he is producing through his company 3:59, and as Arkhan in Force Grey Season 2. He serves on the board of trustees for Children's Hospital of Pittsburgh.
Host Bios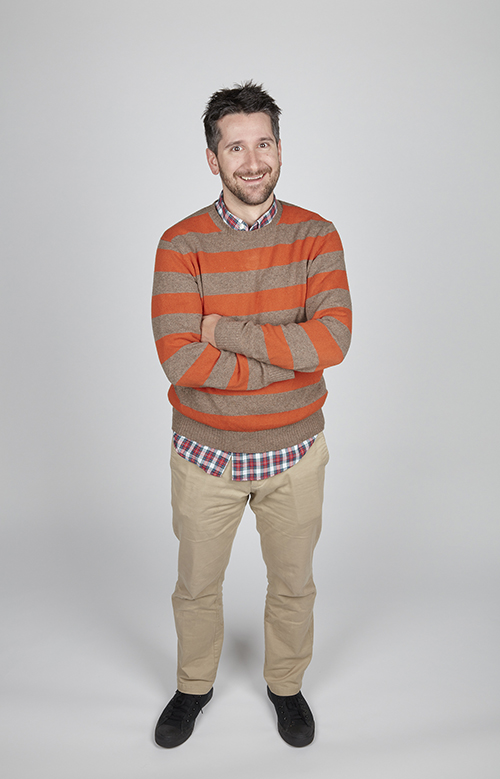 Greg Tito
Greg Tito has had weird and long career as an Off Broadway stage manager, a playwright, a theater carpenter, a secretary, an RPG designer, a games journalist, and now a PR/Marketing person. He has loved Dungeons & Dragons ever since 1985 when he found an old copy of the AD&D Dungeon Master's Guide on his brother's bookshelf and he honed that love of fantasy storytelling in the dark streets of Sasserine by way of the Upper West Side gaming group he joined in 2004. He moved his family (wife + two young kids) to Seattle in 2015 to work on D&D and he's never looked back. You can find Greg on Twitter.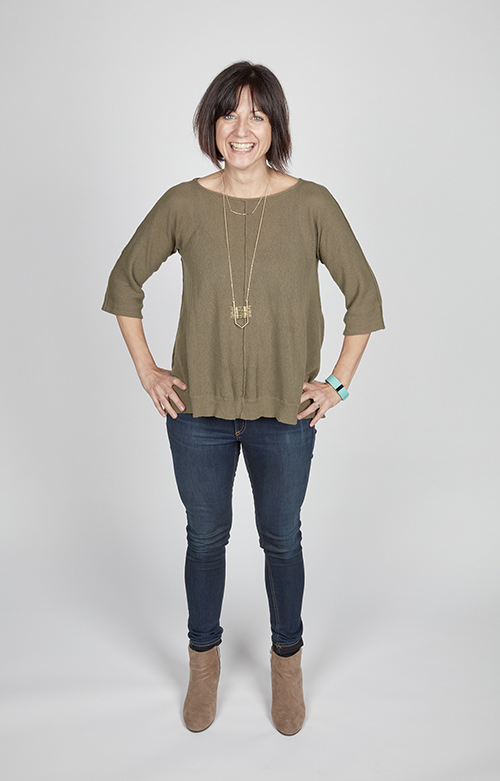 Shelly Mazzanoble
Shelly Mazzanoble will always play a magic-user. There. She said it. Enough pretending to want to break out of her comfort zone. She's a magic-user. She's also the brand lead for Avalon Hill and loves talking about that one time she played Diplomacy and SOMEONE (okay, it was Ben Petrisor) stabbed her in the back and took over her beloved Russia. If you enjoy tales of sorcery, board game upheavals, and reasons her 3 year-old is crying (HINT: She tried to make him eat a Nutella crepe), find Shelly on Twitter and Facebook.